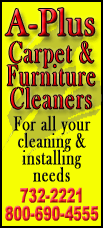 Lehman's German subsidiary, Lehman Brothers Bankhaus, owed the Bundesbank euro8.5 billion ($11.36 billion) when it and its U.S. parent filed for bankruptcy. The subsidiary had been eligible to borrow from the central bank just like other banks by offering collateral, in this case 33 separate securities.
The Bundesbank said Wednesday it has now restructured and sold off the collateral. The proceeds of the sales, along with redemption payments and interest coming in on the securities, have led to a recovery of euro7.4 billion. And it expects to regain at least part of the rest, plus interest, from bankruptcy proceedings.
The recovery helped shrink the total amount in default to the Eurosystem -- Europe's central bank network under the aegis of the European Central Bank -- from euro5.6 billion at the end of 2008 to euro300 million at the end of last year.

The European Central Bank in Frankfurt, Germany sets monetary policy including interest rates for the 17 countries that belong to the euro -- including Germany. However its credit operations, such as the loans to Lehman, are conducted through member countries' national central banks, such as the Bundesbank.
Earlier this year, the Bundesbank said it sold the largest item in Lehman's collateral portfolio -- real estate loans bundled together as securities and dubbed Excalibur -- to private equity firm Lone Star for euro1.4 billion. Excalibur had a face value of euro2.16 billion.
Lehman Brothers Bankhaus was the chief way in which the Lehman group tapped central bank funding in Europe. Its U.S. parent, Lehman Brothers Holding Inc. filed for bankruptcy on Sept. 15, 2008. The failure worsened the global financial turmoil at the time and helped cause a global recession. The Bundesbank says it is still owed euro3.5 billion by Lehman Brothers Holdings Inc. but expects further payments from bankruptcy proceedings.