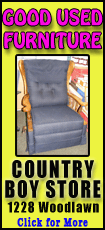 But when she received an electricity bill that amounted to 60 percent of her monthly pension, she'd had enough. So she joined a recent anti-government protest and did something she never had before: she burned an unpaid bill.
"I didn't have much money to live on," she said.
Hristova was among tens of thousands of Bulgarians who protested for days in cities across the country, some violently, in outrage over rising energy costs, corruption and a general economic decline in what is already the European Union's poorest nation.
As a result, the center-right government of Prime Minister Boiko Borisov resigned on Wednesday.
"Our power was handed to us by the people. Today we are handing it back to them," Borisov told lawmakers in Parliament before formally submitting the resignation of his Cabinet. "I cannot stand looking at a bloody Eagles' Bridge," he added, referring to the busy intersection in downtown Sofia where police and protesters had clashed Tuesday.
"Every drop of blood is a shame for us."
Parliament Speaker Tsetska Tsacheva said legislators will vote on the resignation Thursday, though that appears to be largely a formality.
Early elections are now expected in April or May.
Tens of thousands of protesters across the country hit the streets last weekend to protest rising electricity and heating bills. Shouting "Mafia," they accused their leaders of ties to crime. Some threw eggs and tomatoes at government buildings in Sofia, the capital.
Hristova was among hundreds who burned utility bills in public, accusing the government of failing to improve their falling living standards and demanding the expulsion of the three foreign-controlled power distributors that control the local market: CEZ and Energo-Pro from the Czech Republic, and Austria's EVN.
Some protesters demanded that the country nationalize the utility companies.
The protests were mostly peaceful at first, but they turned violent on Sunday and even more so on Tuesday evening, when people hurled stones and bottles at police.
Police in riot gear responded by clubbing protesters. At least 15 were injured, and TV footage from the scene showed some demonstrators with head wounds.
Despite the government's resignation, some political observers said it could be seen as a fair gesture toward the protesters and strengthen the incumbents' position in early elections.
It has been clear for some time now that the center-right government, in power since 2009, had lost public support amid the country's worst economic downturn in a decade and ahead of general elections planned in July.