"We are faced with a societal explosion if any more pressure is put on society," he said.
In spite of Greece receiving much-needed bailout loans, life seems to be getting worse for ordinary people.
Not only are Greece's 1.35 million unemployed unable to make ends meet, but a growing number of those in work are struggling as more and more companies can no longer make regular salary payments. As well finding it harder to feed, heat and clothe themselves and their families, Greek workers also have to pay increasingly hefty taxes the government is relying on to turn the economy around.
Greece's trade union organization, the GSEE, organized a general strike Wednesday to protest a new series of austerity measures. It warns that the labor force -- which includes a large public sector -- has been too badly weakened to help the battered country recover.
Union and independent analysts are worried Greece will face further years of economic struggle and protest as too many demands are placed on a shrinking workforce.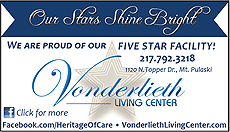 Since it was priced out of the international debt markets in 2010, Greece has relied on emergency loans from other eurozone countries and the International Monetary Fund. To continue receiving these loans, the Greek coalition government has had to agree to harsh spending cuts and tax hikes to try and lower public debt. These measures, however, have also put the brakes on Greece's economy and hit ordinary Greeks hard.
"The government is thus caught between a rock and a hard place, trying to balance the demands of its domestic and foreign audiences," said Martin Koehring, Greece Analyst at The Economist Intelligence Unit.
"We expect political risk -- social unrest and the instability of the fragile three-party government coalition -- to remain a major focal point in Greece this year."
The country, of nearly 11 million people, is stuck in a five-year recession. Greece now has the highest unemployment rate in the 17-strong group of European Union countries that use the euro, with 27 percent out of work -- 60 percent of those aged under 24. The government-funded research institute KEPE has forecast that unemployment will hit 30 percent this year.
The crisis has left 450,000 households with no one working, while a one-year limit on unemployment benefits -- and strict rules to qualify for them -- mean just 225,000 jobless Greeks are currently receiving monthly state assistance.
Maria Kanga, an unemployed mother of two, is worried about what she'll do when her assistance runs out this summer.
She was fired from a chain of record stores that went out of business last year. Along with more than 150 other employees, she was left unpaid for five months and then received no severance money.
Protesting outside a Eurovision Song Contest event hosted by a company co-owned by her former employer, Kanga summed up her situation: "We've cut back on everything ... My daughter is 12 years old. She has one pair of shoes. If they get wet, there are no spares."
"Greece is not a country of bright lights and flashy events. It's a country with people committing suicide, of those unable to feed their kids properly, or who steal from the supermarket ... It's happening to everybody. We are these people."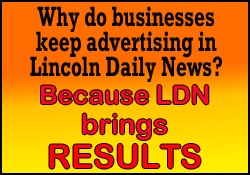 Normally, those left in employment would be able to help support a government and the economy by spending and paying their taxes. But in Greece, as jobs continue to vanish at an alarming rate, hundreds of thousands of workers are no longer paid regularly, with struggling businesses unable -- or sometimes unwilling -- to pay their payrolls.