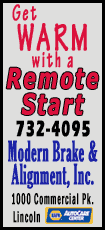 Two of the nation's biggest department stores -- J.C. Penney and Macy's -began to duke it out in New York State Supreme Court over the right to sell Martha Stewart merchandise.
At the heart of the trial, which got under way Wednesday, is whether Macy's has the exclusive right to sell Martha Stewart-branded products in such categories as cookware, bedding, and bath. Company founder Martha Stewart, J.C. Penney's CEO Ron Johnson and Macy's CEO Terry J. Lundgren could be called to testify during the trial, which could last three weeks.
In December 2011, J.C. Penney announced a partnership in which it would open Martha Stewart mini shops in most of its stores, beginning this spring. It also announced that it had acquired a 16.6 percent stake in Martha Stewart Living. The deal is part of J.C. Penney's plan to revive the struggling department store under Johnson's leadership.
Macy's sued Martha Stewart Living almost immediately, saying that it had exclusive rights on certain of its products until 2018. The pact goes back to 2007.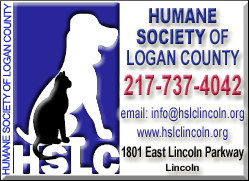 "Macy's is the victim here," said Macy's spokesman Jim Sluzewksi in a statement emailed to The Associated Press. "(J.C .Penney) has wrongfully and illegally interfered with our relationship with (Martha Stewart). Our company has, in good faith, invested significant sums, taken risks and endured a period of disappointing results in order to re-build the Martha Stewart brand and grow it in important product categories. We invested for the long-term. (Penney) is trying to harvest the field planted and cultivated by Macy's."
Macy's, based in Cincinnati, Ohio, has claimed in court documents substantial damages and said the maneuver by J.C. Penney "threatens to inflict incalculable further harm on Macy's. Billions of dollars of sales are involved."
Macy's is also trying to stop Martha Stewart from providing designs to J.C. Penney even if it gets rid of the Martha Stewart moniker.
Last summer, Macy's won a preliminary injunction against Martha Stewart Living that would prevent it from selling housewares and other exclusive products at J.C. Penney.
Supreme State Court Judge Jeffrey Oing did grant Penney permission to open Martha Stewart shops, as long as the items under the exclusive contract with Macy's are not sold in them.
J.C. Penney plans to open the Martha Stewart shops on May 1.
One of the big issues is whether the shops meet a stipulation that allows the home maven to sell goods in Martha Stewart Living stores.
And because, according to Martha Stewart, the Macy's agreement doesn't say that goods under dispute can be sold only in "stand-alone" Martha Stewart stores, the mini shops in J.C. Penney stores do not fall under the exclusivity clause.
Macy's disagrees.
According to a memo filed by J.C. Penney, Macy's rights to Martha Stewart aren't nearly as sweeping as it suggests. Under Macy's interpretation of the contract, according to J.C. Penney, Martha Stewart Living is "little more than an in-house designer for Macy's."