Even with the overall decline, the pace of home construction in January was the third-highest since 2008 and was evidence of continued strengthening in residential real estate.
And in an encouraging sign for the rest of the year, applications for building permits, a signal of future construction, topped December's rate. Applications for permits are at their highest point since mid-2008.
The Commerce Department said Wednesday that builders started work at a seasonally adjusted annual rate of 890,000 homes last month. That was down 8.5 percent from December, when housing starts had hit an annual rate of 973,000, the most since June 2008.
Analysts had expected a decline on January construction, given the sharp gain in December. December had initially been reported at an annual rate of 920,000. On Wednesday, the department revised up the December pace to 973,000.
January's was only the second drop in construction in the past six months. It still left the annual pace of homebuilding 23.6 percent higher than a year ago.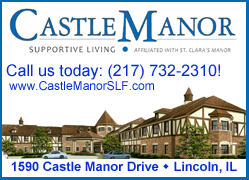 Economists noted that building permits keep increasing. Dan Greenhaus, chief global strategist for BTIG, said the increase in permits suggested that the January decline in construction starts would be temporary and that "as the year progresses, housing starts will continue to push higher."
Greenhaus said he wouldn't be surprised if construction starts topped 1 million for 2013.
The U.S. housing market is slowly regaining its health after stagnating for roughly five years after the housing boom collapsed. Steady job gains and near-record-low mortgage rates have encouraged more people to buy.
A steady rise in prices reflects, in part, fewer homes for sale. The supply of previously occupied homes for sale has reached its lowest level in more than a decade. And the pace of foreclosures, while still rising in some states, has slowed sharply on a national basis. That means fewer low-priced foreclosed homes are being dumped on the market.
Those trends, and the likelihood of further price gains, have led builders to step up construction. Last year, builders broke ground on the most homes in four years.
For all of 2012, builders started work on 780,000 homes. That was still only about half the annual number consistent with healthy markets. But it represents a 28 percent jump from 2011. And it was the most housing starts since 2008, when construction was still falling after the housing bubble burst more than six years ago.