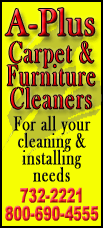 The retailers said Wednesday they have agreed to combine in an all-stock deal worth about $1.2 billion that would transform the office-supply retail sector by helping the No. 2 and No. 3 chains compete against industry behemoth Staples.
The merger marks the first move toward consolidation in an industry that is bloated with stores. It reflects the changing retail landscape as "big box" stores have become outmoded and more people shop online.
"This combination will create a stronger, more global, efficient competitor able to meet the growing challenges of our rapidly changing industry," said OfficeMax CEO Ravi Saligram in a call with analysts.
Still, doubts remain whether the combination, which has been mulled over in the industry for years, is enough to offset growing competition and a changing retail landscape.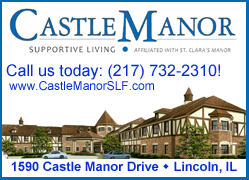 Liang Feng, a Morningstar analyst, said the companies will have a lot of obstacles to overcome to succeed.
"The industry will face longer term structural headwinds with competitors like Amazon, Costco gaining ground and the decline in demand for secular office products like paper, pens and ink," he said.
Office Depot Inc. and OfficeMax, along with bigger rival Staples Inc., were all founded in the 1980s and helped pioneer the big-box boom in the 1990s. They expanded rapidly in the U.S. throughout the decade.
But the rise in competition from web retailers like Amazon.com and discounters like Costco and Wal-Mart has been tough on the sector, leading to decreased sales. In addition, office suppliers were slow to bounce back from the recession, as consumers and small businesses alike cut back on ordering office products.
Over the years, the companies have closed stores, slashed costs and streamlined operations to offset stagnant sales. But the industry was still seen as too bulky.
For years, rumors about possible consolidation have swirled around the sector, which is worth about $21.2 billion, according to research firm IBISWorld Inc. Of that, Staples holds a 35 percent market share, Office Depot has 26.1 and OfficeMax has 15.6.
The Wall Street Journal first reported the possibility of a deal between Office Depot and OfficeMax on President's Day on Monday, when markets were closed. That sent stock across the sector soaring on Tuesday when markets reopened.
Office Depot reported the terms of the deal in a release on its website early Wednesday morning. But then the company removed it, which caused some confusion.
In a call with investors, Office Depot CEO Neil Austrian said the error was due to the company's webcast provider inadvertently releasing the company's earnings release "well in advance of schedule," which included information about the deal. Thomson Reuters Corporate Services, which provides investor relations website services to Office Depot, took the blame for the slip and said it is taking steps to ensure it will not happen again.
Morningstar's Feng said he doesn't expect the premature release to damage the companies.
"I don't think it will cause that much of headache for the companies unless the deal doesn't go through," he said.

In the deal, Office Depot, based in Boca Raton, Fla., and Naperville, Ill.-based OfficeMax said holders of OfficeMax shares will receive 2.69 shares of Office Depot for every OfficeMax share they own.