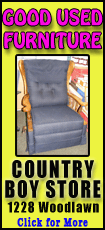 Hossam Taleb Yaacoub, a 24-year-old Swedish-Lebanese citizen, told a Limassol court Thursday that he traveled to Cyprus on business to buy local juice but also to collect information sought by a man he knew as Ayman.
Yaacoub said he used a code to note the license plate numbers of 2 buses transporting passengers from the Israeli flight. But he insisted he didn't know what the information was for.
Yaacoub was arrested last July, days before a bus bombing in Bulgaria that killed five Israeli tourists and a Bulgarian.
Copyright 2013 The Associated Press. All rights reserved. This material may not be published, broadcast, rewritten or redistributed.