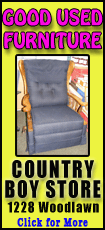 Today's highlight in history:
On Feb. 21, 1613, Mikhail Romanov, 16, was unanimously chosen by Russia's national assembly to be czar, beginning a dynasty that would last three centuries.
On this date:
In 1513, Pope Julius II, who had commissioned Michelangelo to paint the ceiling of the Sistine Chapel, died nearly four months after the project was completed.
In 1862, Nathaniel Gordon became the first and only American slave-trader to be executed under the U.S. Piracy Law of 1820 as he was hanged in New York.
In 1885, the Washington Monument was dedicated.
In 1912, the Great Fifth Ward Fire broke out in Houston, Texas; although property losses topped $3 million, no one was killed in the blaze.
In 1916, the World War I Battle of Verdun began in France as German forces attacked; the French were able to prevail after 10 months of fighting.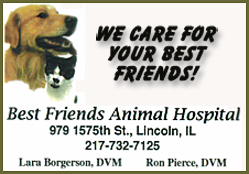 In 1925, The New Yorker magazine made its debut.
In 1945, during the World War II Battle of Iwo Jima, the escort carrier USS Bismarck Sea was sunk by kamikazes with the loss of 318 men.
In 1947, Edwin H. Land publicly demonstrated his Polaroid Land camera, which could produce a black-and-white photograph in 60 seconds.
In 1965, black Muslim leader and civil rights activist Malcolm X, 39, was shot to death inside the Audubon Ballroom in New York by assassins identified as members of the Nation of Islam.
In 1972, President Richard M. Nixon began his historic visit to China as he and his wife, Pat, arrived in Beijing.
In 1973, Israeli fighter planes shot down Libyan Arab Airlines Flight 114 over the Sinai Desert, killing all but five of the 113 people on board.
In 1986, Larry Wu-tai Chin, the first American found guilty of spying for China, killed himself in his Virginia jail cell.
Ten years ago: The owners of The Station nightclub in West Warwick, R.I., where 100 people perished in a fast-moving fire the night before, denied giving the rock band Great White permission to use fireworks blamed for setting off the blaze, although the band's singer insisted the use of pyrotechnics had been approved. Chief U.N. inspector Hans Blix ordered the destruction of dozens of Iraqi missiles with ranges that violated U.N. limits. Michael Jordan became the first 40-year-old in NBA history to score 40 or more points, getting 43 in the Washington Wizards' 89-86 win over the New Jersey Nets.