But a dominating 21-2 Jaguar run to open the second half stopped the Lynx in their tracks, and Danville cruised to a 95-81 victory at Jack Nutt Arena.

Seemingly in a flash, the game went from being competitive to a one-sided Jaguar rout.

"The first five minutes of the second half were critical," said LC coach Pat Lepper. "Danville really went on a run. They got in, pressured us, got some steals and deflections. But you have to give credit to Danville. They guarded physically, I thought, the whole night. They did a really good job of forcing us into turnovers."

Lynx turnovers led to easy baskets for the Jaguars, who shot 17-of-27 from the field in the second half. The Jaguars didn't feel the need to drift too far from the basket in the final 20 minutes, making one of their three 3-point attempts in the second half.

Forward Mike Ryce helped keep momentum in Danville's favor with multiple highlight-reel-caliber dunks.
"I think because they were able to get out in the open floor off of steals, and that we didn't transition defensively, it made them look pretty athletic," said Lepper when asked if Danville was the most athletic squad the Lynx had faced this year. "But they're certainly up there. They are a good, solid, hard-nosed basketball team."
The Lynx were led in the loss by the duo of Aaron Simpson and Marzhon Bryant, who each hail from North Chicago High School. Simpson finished with 22 points on 5-of-15 shooting from the field and a perfect 10 for 10 mark from the free-throw line. Bryant had 13 points and nine rebounds, while Avery Bradley added 12 points and 15 rebounds.
The loss is the third in the last four games for LC and dropped their record to 17-10 overall.
Lepper is hoping the Lynx can right the ship before the upcoming regional tournament, and he doesn't believe wholesale changes are needed.
"I think we've got to come in and watch the tape, but we can't really go too much away from what we've been doing," said Lepper. "We've done some things well this season with how we're playing. We do have to play a little different due to some of our personnel. I think our team competes. We just need to learn from that game, learn from our mistakes and really get geared up for the region tournament."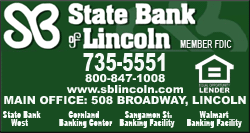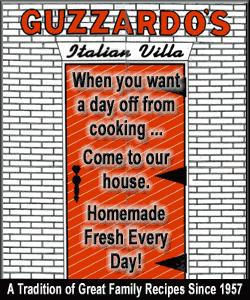 First half dooms Lady Lynx
While the second half was most troublesome for the men's team, it was the first half that led to the LC women's 67-54 loss to Danville on Wednesday night.
Lackluster defense by the Lady Lynx allowed the Lady Jaguars to jump out to a 43-22 advantage in the first half.
Despite an improved performance in the second half, the first-half deficit was too much to overcome.
"We didn't play any defense. We didn't play any help defense," said Lincoln College women's basketball coach Carol Wilson. "They were attacking us down low, but our help defense was on the perimeter guarding someone who wasn't going to shoot 3s.
"The second half, we played like we should have the whole game. We should have played like that the whole game."
The Lady Lynx were largely done in by the efforts of Danville post players Hillary Lively and Tierra Golightly. Lively had 14 points and nine rebounds, while Golightly finished with 12 points and five rebounds.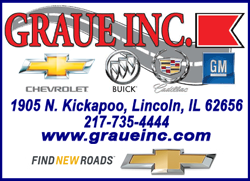 "They were pretty physical, moved us around," said Wilson. "They passed the ball well too. They ran their high-low offense very well, I thought."
Two bright spots for LC were the play of Cassidy Jennings and Erica Spiller. Jennings finished with 19 points, while Spiller added 14 points, 10 rebounds and three steals.
"Cassidy played really well in the second half," said Wilson. "I was really happy to see her being a driver and not just a perimeter shooter. That will help us down the stretch."
[By JUSTIN TIERNEY]
Lincoln College men's basketball
Lincoln College women's basketball