Other former China Times employees also lambast him for turning both the China Times newspaper and the CTi cable news station into rubber stamp apologists for China's authoritarian government. They cite a long litany of examples, including the two outlets' harsh criticism of the Dalai Lama during a 2009 Taiwan visit -- Beijing reviles the Tibetan spiritual leader for allegedly promoting Tibetan independence -- and the short shrift the outlets gave imprisoned Chinese dissident Liu Xiaobo when he was awarded the Nobel Peace prize in 2010.
Taiwanese newspaper columnist Antonio Chiang, a longtime Tsai acquaintance, said a key to understanding Tsai's larger than life personality is the intense pride he feels at having taken over his father's small food business as a young man in the late 1970s and building it into what is now China's largest snack food company, despite having never finished high school.
"He's always talking about how little education he had and how it didn't hurt him in the least," said Chiang, who strongly opposes Tsai's views on China. "He loves the fact that he has all these PhDs working for him and that they have to listen to what he says."
"This is a man with extremely strong will," Chiang said. "He's not very sophisticated but he's very self-controlled. And he's completely honest. What you see from him is exactly what you get."
The lack of pretense Chiang describes is reflected in Tsai's unpolished persona, which includes a shoot from the hip social style and a preference for his native Taiwanese dialect over the clipped, Mandarin Chinese employed by the better educated doyens of the Taiwanese business elite.
A 2012 Chinese language biography portrayed him as a simple man of the people, most comfortable chewing betel nut and conversing informally with food processing workers amid a hands-on management style that includes familiarity with every aspect of his business, from buying raw materials to managing production lines and kibitzing with customers.
But Chiang said that beneath Tsai's everyman personality is a single-minded approach that threatens Taiwan's free press, including the Apple Daily newspaper, Chiang's current employer, and Next Magazine, the investigative journal.
Apple, while better known for its racy diet of sex, scandal and celebrity gossip, has also been praised for its editorial independence that sets it apart from most other Taiwanese media outlets, which seem most comfortable parroting the views of one or the other of Taiwan's two main political parties.
"He ruined the China Times," Chiang said. "He can ruin Apple as well."
Tsai has also stirred controversy by taking initiatives that appear aimed at bringing Taiwan and China closer together on important foreign policy questions.
Last September, Tsai contributed five million New Taiwan dollars ($166,000) to underwrite the voyage of some 60 Taiwanese fishing vessels to an island group in the East China Sea hotly contested by China and Japan. The voyage ended in a confrontation between Japanese and Taiwanese coast guard cutters, significantly raising tensions in the area, despite the declared intention of Taiwanese President Ma Ying-jeou to avoid taking provocative actions on the sensitive island issue.
Fishermen involved in the demonstration said they were only interested in asserting their fishing rights around the Diaoyu, or Senkaku islands, and had no interest in politics, or making common cause with China. But 11 days after they returned to Taiwan, the China Times ran a hard-hitting editorial, calling on the Taiwanese government to join Beijing in pushing for Chinese sovereignty there.
Initiatives like this are feeding the belief among Tsai critics that he and other deep-pocketed Taiwanese business people are attempting to subvert the Ma government's relatively cautious China policy, which while consciously moving the island ever closer to Beijing economically, still opposes an early political union.
"These business people are definitely pushing the two sides closer together," said Ketty Chen, a Taiwanese-American academic at Taipei's National Taiwan University. "They're very influential."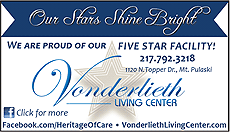 Arrayed against the influence of Tsai and his pro-China allies is Taiwan's boisterous democracy and the blossoming among many Taiwanese of a political and cultural identity distinct from the mainland.
"I wouldn't sell Taiwan short," said Taiwan expert Mark Harrison of the University of Tasmania in Australia. . "It won't surrender without a fight. This battle isn't over."