Mortgage buyer Freddie Mac said Thursday that the average rate on the 30-year loan increased to 3.56 percent from 3.53 percent last week. That's still near the 3.31 percent reached in November, which was the lowest on record dating to 1971.
The average rate on the 15-year fixed mortgage stayed at 2.77 percent for a third straight week. The record low is 2.63 percent.
The cheap mortgages that are encouraging more people to buy or refinance could also help sustain the economy's recovery this year. Increased sales are helping lift home prices, which tend to make consumers feel wealthier and more likely to spend. And when homeowners refinance, it typically leads to lower loan payments and more spending. Consumer spending drives nearly 70 percent of economic activity.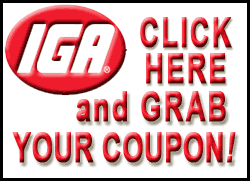 Sales of previously occupied homes in the U.S. rose in January to the second-highest level in three years, the National Association of Realtors reported Thursday.
Analysts say the pace of purchases would be higher still if more homes were available. The supply of homes for sale dropped to nearly an eight-year low in January. The limited supply has boosted demand for construction, which has made builders more confident.
Still, the housing market has a long way to go to a full recovery. And many people are unable to take advantage of the low rates, either because they can't qualify for stricter lending rules or they lack the money for larger down payment requirements.