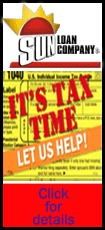 The world's largest retailer on Thursday reported that a lower tax rate boosted its net income by 8.6 percent during the fourth quarter, but the company offered a tempered forecast going forward as its lower-income shoppers struggle with rising gas prices, delayed income tax refunds and higher payroll taxes.
Since Wal-Mart accounts for nearly 10 percent of nonautomotive retail spending in the U.S., the company's results and outlook offer a glimpse into how Americans are being affected by economic challenges. Low- and lower-middle-income Americans continue to struggle even as the housing and stock markets have improved. And while Wal-Mart's results for the fourth quarter were promising, the retailer's forecast for the current quarter shows that consumers still are being pinched.
"We know there are challenges ahead," said Charles Holley, Wal-Mart's chief financial officer, said in statement.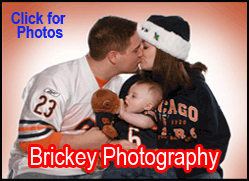 Wal-Mart, based in Bentonville, Ark., said that it had a strong start to the winter holiday shopping season, which typically runs from November through December, but the first three weeks of December were weak and business has been volatile ever since.
Wal-Mart said in Thursday's report that February started "slower than planned" but noted that it was largely due to the Internal Revenue Service's decision to delay accepting tax returns by eight days until Jan. 30 because of late Congressional action to tackle the budget crisis last year.
That resulted in Wal-Mart customers cashing about $1.7 billion in income tax refunds year to date, compared with $4 billion for the same time period a year ago, Wal-Mart said. Shoppers last year had used refund money to buy TVs ahead of the Super Bowl, the company said, but this year, the retailer said it's not sure how customers will use the refunds.
Going forward, Wal-Mart said it's unclear how the payroll tax, implemented last month when the U.S. government allowed a temporary 2 percentage point cut in Social Security taxes to expire last month, will affect spending. Indeed, nearly all working Americans are taking home less pay and JP Morgan estimates that payroll tax increase will equate to $70 per month less in take home pay for Wal-Mart shoppers, assuming an average annual income of $42,500.
Bill Simon, president of the Wal-Mart's U.S. namesake division, said that the retailer's shoppers are "talking about" the payroll tax. As a result, the company is doing things like offering smaller packaging and less expensive products.
In addition to its customers' economic concerns, Wal-Mart said it still is grappling with allegations that surfaced last April that it failed to notify law enforcement that company officials authorized millions of dollars in bribes in Mexico to gain favors. The Foreign Corrupt Practices Act forbids American companies from bribing foreign officials.