More than 550,000 borrowers received some form of mortgage relief between March 1 and Dec. 31, 2012, according to a report issued Thursday by Joseph Smith, the monitor of the settlement.
That translates to about $82,668 per homeowner, according to the report, which is based on the banks' own accounts of their progress. Smith said he must confirm the banks' data before they can get credit under the settlement.
The deal was struck a year ago by the federal government and 49 states with the five largest U.S. mortgage servicers: Bank of America Corp., JPMorgan Chase & Co., Citigroup Inc., Wells Fargo & Co. and Ally Financial Inc. Under the settlement, the five agreed to reduce balances on mortgages where the borrower owes more than the home is worth and to refinance some loans. The banks also are required to make foreclosure their last resort, and they can't foreclose on a homeowner who is being considered for a loan modification.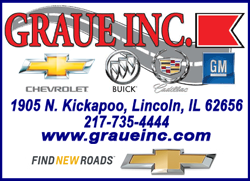 The settlement closed a painful chapter of the financial crisis when home values sank and millions edged toward foreclosure. Many companies had processed foreclosures without verifying documents.
The agreement reduces mortgage debt for only a fraction of those whose mortgages are underwater. About 11 million U.S. households are underwater, and the settlement is expected to help about a million of them.
Smith's report says $19.5 billion of the $45.8 billion in relief was in the form of short sales, in which lenders agree to accept less than what the seller owes on the mortgage. Lenders are increasingly favoring short sales rather than waiting for troubled loans to go through the foreclosure process.
Of the roughly $19 billion in reduced mortgage principal, according to the report, Bank of America had provided $13.5 billion; JPMorgan Chase, $1.8 billion; Citigroup, $1.9 billion; Wells Fargo, $1.4 billion; and Ally, $238 million.
Ally, the former financial arm of General Motors Co., now has fulfilled its obligation for the relief it is required to provide under the settlement, Smith said.