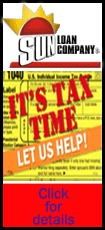 The consumer price index has risen 1.6 percent in the 12 months ending in January, the Labor Department said Thursday. That's down from a 2.9 percent pace a year ago.
Excluding the volatile food and energy categories, core prices rose 0.3 percent in January. Core prices have risen 1.9 percent in the past year, below the Fed's inflation target. That's also down from the 2.3 percent pace in the same month a year ago.
The Fed is purchasing $85 billion in Treasurys and mortgage bonds each month in an effort to keep interest rates low. Last month, some Fed policymakers expressed concern the purchases could eventually cause inflation or disrupt bond markets, according to minutes of the Fed's Jan. 29-30 meeting released Wednesday.
But most private economists see little sign that prices are increasing at a troubling rate.
"As long as inflation readings remain relatively constrained and inflation expectations do not get out of control, the (Fed) has plenty of runway to continue its program," Dan Greenhaus, chief global strategist at brokerage BTIG, said in a note to clients.
Food prices were flat last month after rising for 10 straight months. And energy costs, which include gasoline, dropped 1.7 percent.
The relief at the pump ended in recent weeks, with prices rising steadily this month. Higher gas prices will likely push up measures of inflation in February, though economists expect overall price increases to stay mild.
Gas prices averaged $3.78 a gallon nationwide on Thursday, according to AAA. That's up 47 cents from just a month ago.
Some economists said the increase in core prices could continue, causing a slight pickup in inflation. Core prices rose by the most in 20 months. They increased largely because of big jumps in the cost of clothing, hotel costs, and air fares. The gains in clothing and hotel costs were the most in about 18 months.