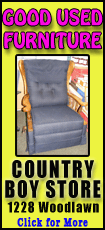 The Labor Department said Thursday that the four-week average, a less volatile measure, rose 8,000 to 360,750, the highest in six weeks. A department spokesman said heavy snowstorms in the Northeast didn't affect the total.
Applications for unemployment benefits are a proxy for layoffs. Even with last week's jump, they have trended downward recently. The four-week average has declined 7.5 percent since mid-November and fell to a five-year low three weeks ago.
Weekly applications "continue to show no sign of trending up," Jim O'Sullivan, an economist at High Frequency Economics, wrote in a research note. "That is a good sign ... consistent with the recent pace in employment growth at least being maintained."
Employers added an average of 200,000 jobs a month from November through January. That was up from about 150,000 in the previous three months.
Last week's increase puts applications for unemployment benefits back in the 360,000-to-390,000 range, where they have fluctuated since early last year. Since then, employers have added an average of 181,000 jobs a month.
In January, the economy added 157,000 jobs. The unemployment rate ticked up to 7.9 percent from 7.8 percent in December. Economists think the rate will slowly decline if hiring continues at last year's monthly pace of 180,000. The unemployment rate fell 0.7 percentage point in 2012.
A total of 5.6 million people received unemployment benefits in the week that ended Feb. 2, the latest period for which figures are available. That's about 300,000 fewer than in the previous week. Some of those no longer receiving unemployment aid may now be employed. But many others have exhausted the benefits available to them.