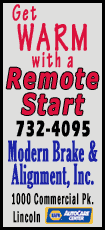 U.S. benchmark crude oil fell $2.38, or 2.5 percent, to finish at $92.84 per barrel in New York, the second drop of 2 percent in two days. Brent crude, which is used to price oil used to make gasoline in many U.S. refineries, fell $2.07 to end at $113.53.
Crude oil's recent slide is a result of ample supplies and recent speculation that the Federal Reserve may soon allow interest rates to rise, which would reduce the supply of easy cash investors have been using to buy commodities like oil.
The drop in crude hasn't translated into lower pump prices -- yet. The average U.S. retail gasoline price rose a penny to $3.78 per gallon Thursday, according to AAA, the Oil Price Information Service, and Wright Express. Gasoline has risen for 34 days straight since averaging $3.29 on Jan. 18.
The two-day plunge in crude and slightly lower wholesale gasoline futures prices are expected to at least slow the rise in pump prices, and perhaps push them back slightly.
"We'll get a pause here in the next couple of days, but (prices) will still be higher on St. Patrick's Day than they are now," said Tom Kloza, chief oil analyst at OPIS.
Over the coming weeks gasoline prices are expected to drift higher, as they do nearly every late winter and early spring when refiners close for maintenance and switch to more expensive summer blends. That reduces supplies of gasoline and sends prices up. Refineries are running at their lowest levels in 2 years because more plants are undergoing more extensive maintenance this year.
Kloza expects the national average price to peak in March or April at somewhere between $3.80 and $4.10 per gallon. Last year gasoline topped out at $3.94 on April 6.
This year the oil and gasoline markets began their spring surges early. Oil prices rose sharply in late January and gasoline prices soon followed. For the past three weeks oil wavered between $95 and $98 per barrel before falling Wednesday and Thursday.