Anderson, star of the NBC sitcom "Guys With Kids," told The Associated Press the main reason he took the part was its departure from the comedic roles for which he's known. But there was another draw: It meant a return to New Orleans, where Anderson lived for a short while after Hurricane Katrina when working on the Fox detective drama "K-Ville," a post-Katrina series set in New Orleans that aired in 2007 and 2008.
"Any chance I have to get back to New Orleans, I jump at it," Anderson said. "I found a love for the city and a love and affinity for the people there."
Anderson is part of the film's eclectic cast, which also includes Christopher Walken, Christian Slater, Jesse Bradford and New Orleans native rapper Juvenile.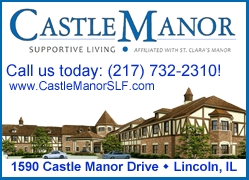 "My character is a man of the streets," Anderson said. "There's a code in the streets that you don't snitch. Someone was testifying against a friend, and my character wants to send him a message so that he doesn't testify."
The storyline is one of several unfolding at the same time. Other storylines include a teenage boy desperate to get medicine he can't afford for his infant sibling; a woman on a mission to deliver a mysterious package to an even more mysterious recipient; and two detectives resorting to torture to solve a crime.
"It's really about karma and choices and consequences," Anderson said. "It's about how every choice we make has consequences: good, bad or indifferent."
The film is part mystery, with a dose of religious conspiracy surrounding the Shroud of Turin -- a centuries-old linen cloth that bears the image of a crucified man that millions believe to be Jesus of Nazareth.