Associated Press movie writers Christy Lemire and David Germain prefer to disagree, but they're in harmony on the top prizes for Sunday's show. Here are their picks, with Lemire sounding off on best picture, actor and supporting actress and Germain offering their take on director, actress and supporting actor.
BEST PICTURE
Nominees: "Amour," ''Argo," ''Beasts of the Southern Wild," ''Django Unchained," ''Les Miserables," ''Life of Pi," ''Lincoln," ''Silver Linings Playbook."
LEMIRE: The road to the top prize at the Academy Awards is a long haul full of ups and downs, front-runners and underdogs, and it's been especially eventful this year. Back in November, Steven Spielberg's stately "Lincoln" looked like the safe bet. Then the gripping "Zero Dark Thirty" figured into the mix. Then when Oscar nominations were announced, and the quirky romance "Silver Linings Playbook" received seven including one for best picture, it looked like a contender. Accusations of inaccuracy plagued some of these films and eventually were shot down, adding further drama.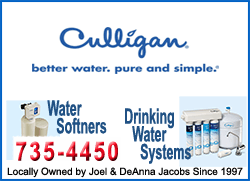 Which brings us to "Argo," whose makers have acknowledged since that they tweaked some details in depicting the daring rescue of six American embassy workers during the 1979 Iranian hostage crisis. Ben Affleck's film steadily and deservedly has been racking up key prizes leading to the big night and has unstoppable momentum. That Affleck weirdly didn't receive a director nomination for the film, which I (and many other critics) named the year's best, won't matter; as a producer, he'll walk away with a trophy Sunday night anyway. Plus "Argo" is a sure thing because it seamlessly blends Hollywood satire with thrilling action, and this industry loves to honor itself for teasing itself.
BEST DIRECTOR
Nominees: Michael Haneke, "Amour"; Benh Zeitlin, "Beasts of the Southern Wild"; Ang Lee, "Life of Pi"; Steven Spielberg, "Lincoln"; David O. Russell, "Silver Linings Playbook."
GERMAIN: We'll never know what might have happened if not for the surprise directing snubs that included Ben Affleck for "Argo" and Kathryn Bigelow for "Zero Dark Thirty."
Without them -- and particularly Affleck -- in the picture, best-director becomes a third coronation for Steven Spielberg, who won previously for "Schindler's List" and "Saving Private Ryan." Another win would put Spielberg in rare company, tying him with Frank Capra and William Wyler, who each won three directing Oscars, and putting him just behind record-holder John Ford, who won four.
Despite a monumental performance by Daniel Day-Lewis as the 16th president, "Lincoln" is more academically than emotionally engaging. Yet the film still is an epic period saga, with Spielberg masterfully marshaling his own filmmaking army to recreate the capital in the last days of the Civil War.
Lincoln was the man needed to preserve the union. Spielberg was the man needed to make this film. His third directing trophy will be an awfully nice consolation prize for missing out on best picture.
BEST ACTOR
Nominees: Bradley Cooper, "Silver Linings Playbook"; Daniel Day-Lewis, "Lincoln"; Hugh Jackman, "Les Miserables"; Joaquin Phoenix, "The Master"; Denzel Washington, "Flight."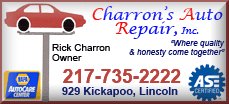 LEMIRE: From the first moment you see Daniel Day-Lewis on screen as the revered 16th president of the United States, it's clear he's destined to win the best-actor Oscar. He totally immerses himself in portraying this storied figure -- no shocker there from one of the greatest actors of our time -- from his appearance and voice to his carriage and gait. And in playing Abraham Lincoln as he charms, lobbies and cajoles his way to the historic passage of the 13th Amendment, abolishing slavery, Day-Lewis will make some history of his own by becoming the first person ever to win the Academy Award for best actor three times. As good and as deeply committed as the other nominees in this category are, none of them stands a chance.