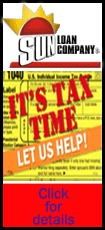 The 28-year-old chef de cuisine at Boston restaurant Stir returned in Wednesday's edition of the Bravo cooking competition after facing off against five previously eliminated contestants -- or chef'testants, as they're known in Bravo parlance -- on "Last Chance Kitchen," the weekly companion web series that offers a booted chef the chance to come back.
In the penultimate installment, Kish and unstoppable finalist Brooke Williamson toppled Sheldon Simeon, the 30-year-old executive chef at Star Noodle in Lahaina, Hawaii. Kish and Williamson will go head to head in the Feb. 27 finale, which was taped earlier this month on a Van Nuys soundstage transformed into a massive "Iron Chef"-like culinary stadium.
During the finale, Kish and Williamson will prepare a five-course meal on the fly as the show's panel of judges and a crowd of diners spectate from the sidelines. For the first time in a "Top Chef" finale, the judges will declare winners as each course is served, meaning the competitors might not even make it to dessert if one of the women comes out ahead.
"It's gonna be a great competition," said host Padma Lakshmi. "Whenever it's one against another, it's always more exciting. Both of these chefs are very equally matched, and yet their cooking styles are so different. When I think about all the food I've tasted from Brooke and Kristen, I don't know who my money would be on. It's really anybody's game."
It didn't seem to be Kish's game during the show's annual "Restaurant Wars" challenge, which tasks the contestants with conceptualizing and opening a pair of dueling pop-up eateries. In this season's installment, the teams were divided between men and women, led by Kish. She was controversially eliminated after taking responsibly for her group's failings.
"She really took one for the team," said judge Emril Lagasse earlier this month just before the filming of the final cook-off. "She shouldn't have gone home, and she (went) home taking one for the team. That goes to show you how talented she is because she has fought her way. She's in the finale. It's gonna be incredible tonight to see what goes down."