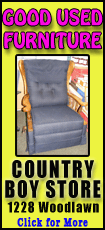 The crash happened near the St. Ann Nursing Home in northwest Oklahoma City, authorities told The Oklahoman (http://is.gd/9QfVj2).
Emergency Medical Services Authority spokeswoman Lara O'Leary said no one on the ground was seriously hurt or killed and that the person taken to OU Medical Center was believed to be on the helicopter with those killed.
One person on the ground suffered minor injuries and was treated at the scene, O'Leary said.
A large storm system has blanketed much of the Midwest and Plains in snow, but it wasn't immediately clear if weather may have played a role in the crash. The National Weather Service says it was clear and 20 degrees in Oklahoma City at the time of the crash.

The helicopter belonged to EagleMed LLC, a Kansas-based medical transport company, O'Leary said.