Born in 1923 in west-central Illinois, Roland grew up near Pittsfield and graduated from high school in that area. He now lives in Lincoln at the Christian Village Congregate Apartments. The distance between Pittsfield and Lincoln is about 100 miles.
But, Roland's path was definitely not a straight line.

Roland took the long way, a very long way. He traveled to a place about as far from central Illinois as one can get, not only geographically, but culturally. He would live much of his life in
a country he would love, India.

How did that happen?

Backing up to the beginning, William's father, Charles, was a farmer and Christian minister. After William graduated from high school, his father suggested that the younger Roland might want to consider following in his footsteps and become a
minister.

This was a decision, a profound decision, that would set the course for William Roland's excellent adventure, an adventure far beyond what a young man from central Illinois farming
country could imagine.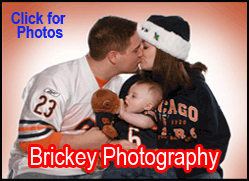 William first traveled to Cincinnati to attend the Cincinnati Bible Seminary. While there he met a young woman, Jean Rothermel, also a student. Friendship grew into a deep commitment that led to marriage.

Jean's parents had been missionaries in India. In fact, Jean was born in India, and she always wanted to return. She convinced William to travel there with her. William's father thought it was
a good idea.

The couple left the United States in 1947, bound for northern India, the mountainous region. The trip from San Francisco to Bombay, now known as Mumbai, was a one-month trip on an old military troop ship. This was no Crystal Cruise.

The ship was divided into two compartments, one for about a dozen women and a separate compartment for the men -- definitely spartan living conditions. They wound their way to Hawaii and the Philippines, around Southeast Asia and to the east coast of India. Their trip was not over yet. It took another week to travel around the south end of India and up the west coast to Bombay.

The Rolands' next destination was the Landaur Language School. There, they studied Hindustani, meaning place of the Hindus, a language of northern India. Hindustani is a complex
language with 15 dialects. And they did this with their young daughter, who had been born in the States.

While living in India, the Rolands spent the summers in the mountains at 7,000 feet to avoid the sweltering temperatures of the plains to the south. In winter, they traveled to the plains, where temperatures were moderate, to work in a mission that had been established in the 19th century, the mission where Jean's parents had taught early in the 20th century.

Bill and Jean returned to the United States in 1951. In their four years in India they had two more children, both sons, and had witnessed the birth of two new countries.

India had been a British colony until 1947, when a quiet revolution led by Mahatma Gandhi led to the independent nation of India. A not-so-quiet revolution ensued between the Hindu majority and the Muslim minority. This turbulence led to the formation of Pakistan -- West and East Pakistan at the time -- a place to which India's Muslim minority could emigrate. William and Jean were there for history in the making.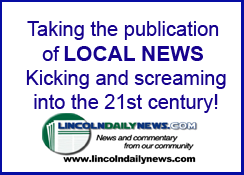 The Rolands returned to America in 1951 to help William's father with his farming operation near Barry, Ill.

It was at this time that he attended Lincoln Bible Institute when the school had just moved its campus to the east side of Lincoln. As he recalls, "there was only one building at the time." Bill took graduate classes and taught classes on mission
work.

LBI eventually became Lincoln Christian College and then Lincoln Christian University.

Through this time back in the States, the strong lure of India was still there.

William and Jean returned to India in 1954. "It felt like going home," he says.

This time, while still traveling by ship, they left from New York City and traveled east, through the Mediterranean Sea and the Suez Canal. This route took one week off the trip.
"I never felt comfortable on a ship so this time was better. I was only seasick for three weeks rather than four like the first trip in '47," he related with a smile.

This return to the subcontinent found them at a Bible college, training Indians to be missionaries, and then at the Woodstock School in the Himalayas. Woodstock was a sort of early version
of a magnet school where missionaries in northern India sent their children. It was a nondenominational institution.
The Rolands were supported in part by Lincoln's First Christian Church for their time in India from 1954 until 1964.
"The Himalayas were a beautiful place to live. We really enjoyed our time there," he said.

The Rolands returned to the U.S. in 1964. While William did teach in India, he did not have a teaching certificate from a university. When they returned, William and Jean ended up at Fort Hays State in Kansas, where both of them received teaching certificates. William majored in industrial arts. He also earned his pilot's license there. Jean added a nursing degree.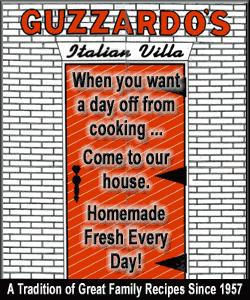 Do you notice a trend here? Neither William nor Jean was ever shy about embarking on an adventure, and neither was hesitant about remaking themselves. They were always passionate about furthering their education.

What to do with their newly minted degrees? Opportunity was just a few miles away in the Otis-Bison School District in Kansas. Roland started teaching industrial arts and English, and eventually moved into the position of principal at the junior
high.

Jean was employed locally as a nurse. They continued serving the community until 1972, when the Hindus gave permission and they returned to their first love, India.

Roland said that only about 3 percent of Indians were Christian in his time there.

Their next journey to India, in 1974, was not to the familiar north of the country, but to Madras on the southeast coast. A friend of the couple had started a leprosy treatment facility in Madras and invited William and Jean to join the staff. They leapt at the
opportunity.

In Madras, Jean served as a nurse, and William used his industrial arts skills to help the patients achieve mobility with their disease-damaged hands. Not only had he learned industrial arts, but he was thinking outside the box in using his skill as a unique form of physical therapy.

Madras was a difficult locale for them because they did not speak the local dialect, and they were too busy with their duties to take lessons. Roland said: "We were fortunate that the staff at the clinic and doctors all spoke English, so we were able to
get along."

The Madras culture was different also. "In northern India, wheat made up a large part of the diet, but in southern India, rice was the primary grain," said Roland. He commented, "I had not had rice until I went to India."
Still, they found the work with the leprosy patients very rewarding.

William and Jean continued their exploration of India, moving to the area near Bhopal to work at a Bible college and continuing that work from 1978 until 1986.

They then returned to Madras and continued their affiliation with the Madras Bible College in 1986. The college still exists.

Their mission continued until 1998, when they returned to the U.S. for the last time, moving to their home in the Otis and Bison area of Kansas.
Do the math: William and Jean were in India from 1947 until 1998 except for the 10 years learning and teaching in Kansas and one year farming with William's father.

Dates and place names are a part of a person's arc of life, but what happened in those places, the people one meets, make the experience more fascinating.

Because they spoke Hindustani while living in northern India, William and Jean were able to know the Indian people well, were able to have a cultural understanding. William commented: "I spoke the language so well that Indians often
assumed I was a native. I was fluent enough to be able to discuss health issues with Indian doctors."

When they were not working, the Rolands rode the trains, a legacy of British occupation, to all parts of the country and immersed themselves in the Indian culture. They visited the Taj Mahal. They ate the local food and were able to order as if they were natives. With a twinkle in his eye William said, "Jean could eat the hottest curry with no problem. I was not able to keep up with her."

While in India during the mid-1950s, a friend of the Rolands leased a hunting preserve. They accompanied him there to hunt game: deer, wild pigs, peacocks. This was not a lark, but a real life necessity. There was little meat in India to buy,
especially in the Hindu areas, so they had to hunt for food, prepare it and preserve it.

This necessitated learning new skills. Jean learned how to cure meat with spices and to can it. During one hunting expedition, a tiger jumped out of the forest and stopped very close to their vehicle. William was able to shoot the animal, and the result of that encounter is hanging on the wall at the Christian Village Congregate Center in Lincoln where Roland now resides.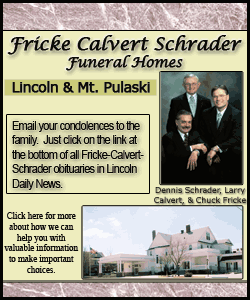 And such is the story of William Roland, who traveled the 100 miles from Pittsfield, Ill., to Lincoln, Ill., with a 40-year detour through India. Along the way he was a student, husband, father to a daughter and three sons, farmer, missionary, language student, again a student in Kansas, pilot, industrial arts and English teacher in Kansas, a junior high principal, and a physical therapist.
Roland's life is rich with adventures he shared with Jean, adventures well beyond the borders of his home country. It is a life notable for his unstinting commitment and service to the people he met along the way.
[By CURT FOX]