Thankfully, Will Podbelsek knows how to throw a party.

Podbelsek led the Railers with 15 points in a thrilling overtime victory over Moline, an appropriate send-off for the sole senior on the squad.

Podbelsek has been the heartbeat for Lincoln this season. Although small in stature at only 5-foot-9, Podbelsek is the team's biggest leader, according to coach Neil Alexander.

Alexander cited Podbelsek as a player who has steadily improved over his four years in the program.

"He hasn't physically grown very much, but his heart sure has," said Alexander. "He's just gotten better each year. He's as important to us as anyone else we play. He plays hard, he practices hard, and he's a really good leader. He's kind of a silent leader. He's not a very vocal (leader), but he has a lot of fire in him.

"He is what makes us go."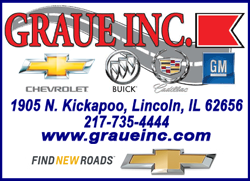 Into the Lions' den
The Railers will need everything Podbelsek's got in tonight's showdown with Springfield Lanphier.
Lincoln travels to Springfield's north side in their regular-season finale with a chance to clinch at least a share of the Central State Eight championship.
The Lions, led by highly touted prospect Larry Austin, enter the game with a record of 15-10 overall and 8-7 in Central State Eight play. The Railers' record stands at 25-4, with a 13-2 mark in conference play. Lincoln is tied for the conference lead with Springfield Southeast.
Alexander sounds as if he's expecting another thrilling chapter in one of the Central State Eight's most historic rivalries.
"We need to win it to get a piece of the conference championship," said Alexander. "I think the basketball fans in Lincoln know the history of the Lincoln-Lanphier rivalry. I think it's as big as there is in the Central State Eight.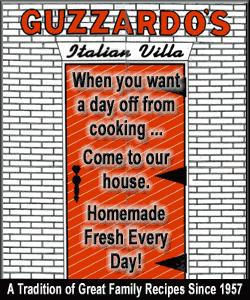 "The fact that we have to go try and win a conference championship at their place, on their floor, you know they're going to come out fighting. The records may not be great, but in this type of game, the records don't mean much."
A season in numbers
Over the course of the last 30 games, the Railers have achieved a few notable feats in terms of statistics.
For starters, the 2012-13 Railers are threatening the school record for defensive average. While much of the media attention has centered on Lincoln's balanced offense, they have quietly been one of the best defensive teams in the history of the program. Through 29 games, the Railers have allowed an average of 37.9 points per game. The record for defensive average is 38.9 points per game, set by the 2006-07 team that advanced to the Elite Eight and holds the record for most wins in a season, with 33.
Another interesting statistic
Lincoln has beaten every team in the Central State Eight conference by double figures this season. The Railers avenged both of their conference losses to Jacksonville and Sacred Heart-Griffin, beating the Crimsons by 19 points in their second meeting and the Cyclones by 16 points in their second meeting. In their first meeting this season, on Jan. 11, Lincoln beat Laphier by 10, 49-39.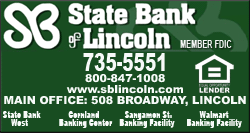 The Railers have been arguably the hottest team in central Illinois since Christmas. Since a loss to Oakville (Mo.) in the Collinsville Holiday Classic dropped their record to 8-3, the Railers have won 17 of their 18 games, the sole loss being a three-point defeat at Sacred Heart-Griffin.
[By JUSTIN TIERNEY]