The Orlando, Fla.-based chain has tried to revamp menus and marketing for its flagship chains. But revenue at Olive Garden, Red Lobster and LongHorn Steakhouse locations open at least one year is expected to fall 4.5 percent in the quarter ending Feb. 24, indicating those efforts have yet to pay off.
"We recognize there is still more to do to further address affordability and to improve other important aspects of the guest experiences we provide," said CEO Clarence Otis in a statement, adding that re-establishing growth at the three chains was Darden's top priority.
Otis said the first half of the fiscal third quarter was "encouraging," but higher payroll taxes and rising gas prices, along with severe winter weather, sent sales sliding in February.
Darden isn't the only company saying the higher payroll tax has cut into its business. On Thursday Wal-Mart Stores Inc. said higher taxes, along with rising gas prices and delayed income tax refunds, were also crimping spending by its customers.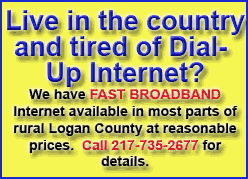 On Jan. 1, Social Security payroll taxes rose 2 percentage points after a temporary tax cut expired. That sliced about $1,000 from the annual take-home pay of a household earning $50,000.
But Darden has longer-running problems. Like other casual sit-down restaurant companies, it's been dealing with tougher competition due to the growing popularity of chains such as Chipotle Mexican Grill and Panera Bread. They offer food that's a step up from fast food but not as expensive as a sit-down restaurant.
To combat this, at Olive Garden, the company rolled out an updated advertising campaign and introduced more light and affordable dishes. At Red Lobster, it added options for people who don't like seafood.
But so far these changes have not sparked a turnaround. In January Darden replaced the president of Olive Garden in an effort to improve results.
Darden Restaurants Inc. said net income from continuing operations in December-February period will be $1 to $1.02 per share, below analyst expectations of $1.12 per share, according to FactSet.
That's based on revenue in restaurants open at least one year, a key retail metric, dropping 4 percent at Olive Garden, 7 percent at Red Lobster and 1.5 percent at LongHorn Steakhouse. For its division of smaller restaurant chains, it expects the measure to rise 2 percent.