Benchmark crude for April delivery rose 29 cents to finish at $93.13 a barrel on the New York Mercantile Exchange. Brent crude, used to price oil that many U.S. refineries use to make gasoline, rose 57 cents at end at $114.10 a barrel on the ICE Futures exchange in London.
At the pump the national average for a gallon of regular gas was $3.78, about where it was on Thursday, but 14 cents higher than a week ago and almost half a dollar more than a month ago, according to AAA. Drivers in California, Florida, the Northeast and the Midwest are paying the most.
Encouraging news about the global economy helped oil prices stabilize. The European Commission said Friday that it expects the recession afflicting the economy of the 17 countries sharing the euro to bottom out during the first half of the year, with growth reaching an annual rate of 0.7 percent in the fourth quarter. The EC expects growth in the eurozone to accelerate to 1.4 percent next year.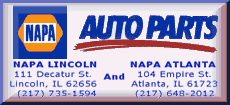 And a survey of German business optimism rose sharply this month, raising hopes that the country will avoid a recession. A solid German economy could help weaker eurozone countries out of recession.
A stronger global economy is likely to mean more demand for oil and gas, which points to higher prices for fuel.