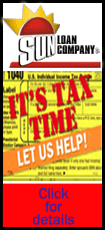 Tony Award-winning designer Derek McLane, much sought-after for his use of unlikely materials in sublime patterns, has been tapped to put together the set for the 85th Academy Awards telecast.
"This is the first time I've ever designed any kind of awards show and certainly this is the biggest viewership of anything I've ever done," he said by phone from inside the Dolby Theatre in Los Angeles. "This is new territory for me and it's very exciting."
Neil Meron and Craig Zadan, producers of the Oscars, asked McLane if he'd lend his expertise after impressing them with his work on "How to Succeed in Business Without Really Trying" with Daniel Radcliffe, a show they also produced.
"One of the things they said about the Oscars is that they really hoped that I would design something that looked completely unique and completely new and did not look like any other Oscar show they'd ever seen," McLane said.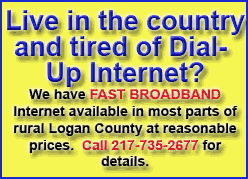 McLane's other credits include the recent revival of "The Heiress" with Jessica Chastain, the current "Nice Work If You Can Get It" with Matthew Broderick, the last revivals of "Gore Vidal's The Best Man" and "Follies," the show "Bengal Tiger at the Baghdad Zoo" with Robin Williams, and the Tony winning revival of "Anything Goes," which is currently on a national tour.
"We think he's one of the most inventive designers there is and we wanted to give him an opportunity to really strut his stuff," said Meron. "I don't think there's any better place than the Oscar stage."
One of McLane's biggest triumphs was the set for "33 Variations," a play about a terminally ill musicologist that starred Jane Fonda. The show earned McLane a Tony for one of his trademarks: the use of ordinary objects clustered in stunning ways. The set had thousands of small cardboard boxes and hundreds of pages of sheet music, all lit sublimely.
"I like the ability to create that kind of magic out of the ordinary," he said.
For the Oscars, McLane was tasked with honoring the grandeur and splendor of the event but also injecting a bit of his wit, too. "It needs to be glamorous and it needs to be beautiful, but their hope was that I could do that in a way that seemed unexpected," he said.
This year, the Oscars are paying tribute to the music of the movies -- scores, songs and musicals -- so McLane went backward. "I really looked to the golden age of movie musicals in this country, which is the 1930s and '40s," he said.