In 1996, the mother-daughter duo pioneered award-show red carpet coverage, hosting "Live From the Red Carpet" for E! Entertainment Television.
After leaving E! in 2004, they returned in 2010 with "Fashion Police." Joan leads a panel with Giuliana Rancic, Kelly Osbourne and stylist George Kotsiopoulos as they critique celebrity style choices. Melissa is a co-executive producer and occasional panelist.
In an interview with The Associated Press, Joan and Melissa Rivers talked about how they're happy to be off the red carpet, celebrities' lack of fashion risks and their own fashion mistakes.
AP: Would you agree that many people watch awards shows for the fashion?
Joan Rivers: I think that's what has made 'Fashion Police' so popular. It's the only show that I think tells the truth. Everyone stands on the red carpet and says, 'You're so beautiful.' You want to say, 'Are you crazy? She looks terrible.'
Melissa Rivers: The way it's said (on 'Fashion Police') is better than anybody can say it. We say it in a very entertaining way.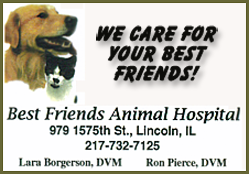 AP: Set the scene for how you watch stars arrive on a red carpet. Do you have notepads?
Melissa Rivers: Notepads for pages and pages and pages of notes. You look for trends. I always have a tally sheet going of specific things I see. At the SAG Awards, everybody had the same hairdo. Then you go back and you sort of analyze it and figure out what we're gonna put in the show the next day.
AP: Is there anyone you feel you can't criticize?
Joan Rivers: If (E!) has somebody who is a huge star on their network. They'll never say 'don't,' but they'll say, 'Do you really have to say that?' And then it's our decision. And then it falls on us. Sometimes yes, sometimes no. Depends on your mood.
AP: What should we look for on this year's Oscar red carpet?
Melissa Rivers: The two 'it girls' Jessica Chastain and Jennifer Lawrence. ... They've both had one hit and one miss. Both missed at the (Golden) Globes and hit at the SAG Awards. Those two are the ones every designer wants to dress and the ones everyone's waiting for.
AP: Now that everyone has a stylist, is it harder to find fashion misses?
Joan Rivers: In the beginning, they would come dressed on their own. Even some of them were making their dresses. Kim Basinger designed her dress one year. Joanne Woodward once made her dress. You want to go, 'Why? You're not in a trailer park. You don't have to.' Now they all have their own stylists and look like they can go to war.
Melissa Rivers: They're in uniform.
Joan Rivers: One shoulder, slit to the leg, hair on one side. They can line right up.