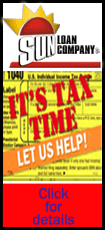 The acclaimed British playwright professes to feeling that way as well, despite having pocketed a Writers Guild of America lifetime achievement award the night before for his screenplays, including the Oscar-winning "Shakespeare in Love."
"I was always nervous coming here. The first time I was terrified," he said. "I'm trying not to sound nauseatingly self-deprecating, but I don't think of myself as being a terrific screenwriter or even a natural screenwriter."
Combine that, he said, with the local entertainment industry's perception that "I'm some different kind of animal," a high-minded artist to whom the words "intellectual" and "philosophy" are freely applied.
But if Hollywood can be forgiven anything, it should be that. Stoppard has created a remarkable wealth of two dozen-plus plays, including "Rosencrantz and Guildenstern Are Dead," "Travesties" and "The Real Thing," and he's counting on more.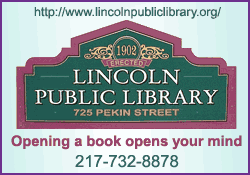 He looks like a proper man of letters, with unkempt gray hair, a comfortably unstylish cardigan and a delicately shaped mouth that hesitates, slightly, before dispensing exacting thoughts on the art of writing (without pretension: he relishes a snippet of "Ghostbusters" dialogue.)
Stoppard also is the master behind "Parade's End," a five-part HBO miniseries (airing Tuesday through Thursday, 9 p.m. EST) that was lauded by U.K. critics as "the thinking man's 'Downton Abbey'" after its BBC airing.
Adapted by Stoppard from a series of novels by British writer Ford Madox Ford, "Parade's End" features rising stars Benedict Cumberbatch ("Sherlock Holmes" and the upcoming "Star Trek" movie) and Rebecca Hall ("Vicky Cristina Barcelona") in the juiciest of roles.
Like PBS' "Downton Abbey," it's set in the early 20th century among aristocrats and encompasses World War I's shattering effect on the social order. Romance is provided by the triangle of Cumberbatch's tradition-bound Christopher, his unfaithful wife, Sylvia (Hall), and a suffragette (Australian newcomer Adelaide Clemens). The uniformly impressive cast includes Janet McTeer, Miranda Richardson, Roger Allam and Rupert Everett.
Stoppard rejects the oft-made comparison to PBS' "Downton" as unfair to it and its writer-creator, Julian Fellowes: "I was embarrassed by it because it's so condescending of Julian's work. He's a good writer and he's done a superlative job," he said. It's also a misguided comparison because "Downton" is heading toward season four and "Parade's End" is "five episodes and that's it, forever."
The self-effacing Stoppard leaves it at that. But there's a wider gap between the two: "Downton" is an easy-to-digest soap opera, while "Parade's End" is a challenging, nuanced view of a slice of British society and a set of singular characters, all dressed to the nines in the heady language of literature.
"There's a wonderful richness to the language and a beauty, which I think is the brilliance of Tom Stoppard, and also this very beautiful language of Ford Madox Ford," said director Susanna White.

The heedless, acid-tongued Sylvia has dialogue to relish, something Stoppard cannot resist.
"The line I like best comes straight from Ford: (the public) likes 'a whiff of sex coming off our crowd, like the steam on the water in the crocodile house at the zoo,'" he said, adding gleefully, "What a line!"
Although careful to credit the novelist with that particular zinger, Stoppard said "Parade's End" is the first adaptation in which his dialogue and that from the original text have become intertwined in his memory.