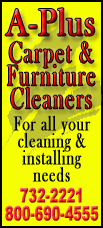 Whitney Young Jr. cut through the president's uncertainty with three questions: "President Kennedy, which side are you on? Are you on the side of George Wallace of Alabama? Or are you on the side of justice?"
One of those leaders, John Lewis, later a longtime congressman from Georgia, tells the story of Young's boldness in "The Powerbroker: Whitney Young's Fight for Civil Rights," a documentary airing during Black History Month on the PBS series "Independent Lens" and shown in some community theaters.
In the civil rights struggle, Young was overshadowed by his larger-than-life peer, Martin Luther King Jr. But Young's penetration of white-dominated corporate boardrooms and the Oval Office over three administrations was critical to the movement. Working with leaders within the system, including three presidents, made him a target of criticism by those who wanted a more aggressive path to racial equality.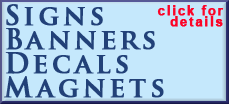 An appreciation for what Young brought to the movement came after his death in Nigeria in 1971 at age 49. But it was not sustained, said Dennis Dickerson, author of "Militant Mediator: Whitney M. Young Jr."
"He should not be diminished," said Dickerson, a Vanderbilt University history professor who also appears in the film.
A number of schools and facilities have been named for Young. First lady Michelle Obama graduated from a Chicago high school named for him. But his role in economic issues surrounding civil rights has not gotten just due, said Marc Morial, president and CEO of the National Urban League, an organization Young led as executive director from 1961 to 1971. During his tenure the organization greatly expanded.
Young influenced a number of anti-poverty programs such as Job Corps, housing counseling and Head Start, Morial said.
"He was one of the earliest voices who said to corporate America ... that business leaders and the business community had a stake in the development and rebuilding of urban America, but also in the success of civil rights," Morial said.
Born July 31, 1921, in Lincoln Ridge, Ky., Young learned to negotiate with whites from his father, an educated man who ran the all-black Lincoln Institute boarding school, said Bonnie Boswell, the filmmaker and Young's niece.
There, Young's father surreptitiously educated black students to become doctors, lawyers and teachers to escape segregation and poverty while tricking white financial backers of the school into believing he was training the black students to be nannies, maids, janitors and mechanics.
The school campus had been something of a shelter for Young from the everyday cruelty of segregation, but he encountered it head-on when he served in a black Army battalion led by white officers in World War II.
After that experience, Young dedicated himself to race relations. Later he borrowed on the postwar rebuilding of Western Europe to push with President Lyndon B. Johnson his proposal for a domestic Marshall Plan providing $145 billion to improve education, employment and welfare for black communities. Johnson folded some of his ideas into his Great Society programs.