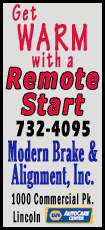 Today's highlight in history:
On Feb. 23, 1863, British explorers John H. Speke and James A. Grant announced they had found the source of the Nile River to be Lake Victoria. (This finding was disputed by Speke's colleague, Richard F. Burton, who felt that proof was lacking, but the lake is now considered the Nile's source.)
On this date:
In 1836, the siege of the Alamo began in San Antonio, Texas.
In 1848, the sixth president of the United States, John Quincy Adams, died in Washington, D.C., at age 80.
In 1861, President-elect Abraham Lincoln arrived secretly in Washington to take office, following word of a possible assassination plot in Baltimore.
In 1870, Mississippi was readmitted to the Union.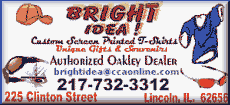 In 1903, President Theodore Roosevelt signed an agreement with Cuba to lease the area around Guantanamo Bay to the United States.
In 1927, President Calvin Coolidge signed a bill creating the Federal Radio Commission, forerunner of the Federal Communications Commission.
In 1945, during World War II, U.S. Marines on Iwo Jima captured Mount Suribachi.
In 1954, the first mass inoculation of children against polio with the Salk vaccine began in Pittsburgh.
In 1965, film comedian Stan Laurel, 74, died in Santa Monica, Calif.
In 1970, Guyana became a republic within the Commonwealth of Nations.
In 1981, an attempted coup began in Spain as 200 members of the Civil Guard invaded Parliament, taking lawmakers hostage. (However, the attempt collapsed 18 hours later.)
In 1992, the XVI Winter Olympic Games ended in Albertville, France.
Ten years ago: In West Warwick, R.I., relatives of the victims of a deadly nightclub fire were allowed to walk up to the charred rubble to pray and say goodbye. Norah Jones won five Grammys, including album and record of the year.