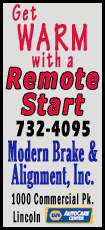 At the end of the letter, Tumulty gave a report of annual complaints received from Lincoln residents. Snyder noted this to the council, saying that he had doubts about the total number of complaints because he feels like he himself had heard more than 42 complaints this year about the services offered by Comcast in Lincoln.

Below is a copy of the letter Snyder handed out to council members and media.

___

(Copy)

January 31, 2013

The Honorable Keith Snyder Mayor
City of Lincoln
P.O. Box 509
Lincoln, IL 62656

Re: Comcast Annual Report

Dear Mayor Snyder:

On behalf of Comcast, I am pleased to present the 2012 Annual Report detailing Comcast's performance during the past year. This report is being submitted pursuant to the Cable and Video Customer Protection Law (220 ILCS 5/22).

Comcast is proud to serve your community, and over 500 communities in Illinois. Our daily objective is to deliver a superior experience to our customers with best in class products and with the most customer-friendly and reliable service in the industry.
In previous reports, we've apprised you of the numerous operational changes made to improve the customer experience as well as the many products and services that have been made available. As this is the fifth such report submitted, we would like to take this opportunity to summarize some of the significant improvements introduced and implemented since 2008.
Continued Investment in the State of Illinois
Over the last five years, Comcast has invested nearly one billion dollars in technology and infrastructure in Illinois. This investment has yielded improved customer services and the innovative products our customers expect. These new products and services include:
Over 100 channels of high-definition television service are now available on the Comcast channel line-up.

Over 60,000 On Demand TV shows and hit movies on TV and online - many of them free - can be accessed by Comcast customers with a click of their remote.

Customers now have the ability to watch content on their TV or online, anytime, anywhere - even from an iPad or iPhone or another mobile device.

Customers now have the ability to download content to a mobile device at no additional charge.

Residential customers have the ability to receive broadband speeds up to 105 Mbps.

Commercial customers have the ability to receive broadband speeds in excess of 1Gbps.

Customers have the capability to remotely program one or more home digital video recorders, and other tools that enable customers to personalize and manage their entertainment experience across multiple devices from one integrated site.

Customers can now use their home phone service to text their friends and families.
Continued Improvement in the Customer Experience
Since 2008, Comcast has improved our customer's experience by providing them with state of the art products and reliable service. On an annual basis, less than one percent of our interactions with customers result in a customer concern or complaint. We are committed to reducing this further and have made a number of operational changes in order to better serve our customers. These changes include:
The investment and deployment of technology that allows us to monitor the performance and quality of our network in real time, around the clock - allowing us to diagnose and troubleshoot network issues faster, often before a single customer is affected.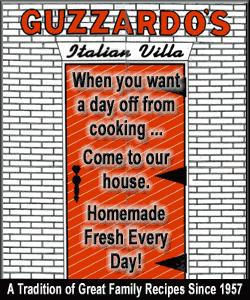 Comcast introduced customer convenient appointment windows. Appointment windows have been shortened to two hours and we now offer appointment windows as narrow as one hour.

The Comcast customer guarantee promises to provide our customers a consistently superior experience, including 24/7 customer service.

Enhanced training and development for Com cast employees has reduced the number of repeat visits to a customer's home thereby fixing the problem the first time.

Customers have increased options for contacting us, including online chat. Regardless of the format, we work to connect with customers in the medium they choose.
Continued Investment in the Community
To us, "community service" means much more than just writing checks to local organizations. Every day, throughout the State of Illinois, our employees work side-by-side with community partner organizations that make a real difference - including Big Brothers Big Sisters, City Year, One Economy, local United Way agencies, Boys and Girls Clubs, Urban league chapters and many more. Our State is much stronger when we all help each other to power dreams. Our initiatives and partnerships include:
Internet Essentials is not just another Comcast product or service. It represents the largest and most comprehensive broadband adoption program anywhere in America, providing low-cost broadband service for $9.95 a month; the option to purchase a full-service; Internet-ready computer for under $150; and multiple options for digital literacy training in print, online and in-person. In its first full year of availability, more than 100,000 families or 400,000 Americans, gained access to the Internet at home. More than 7,000 households signed on in Chicago alone, and more than 13,000 have signed on across the state.

Through Comcast's leaders & Achievers Scholarship program, since 2008 over 1 million dollars in scholarships have been provided to graduating seniors throughout the State of Illinois who demonstrated a commitment to their communities as well as excellence in the classroom.

The annual Comcast Cares Day is a day of hands-on, national service all across the country. In addition to donating our time, we provide financial support to the organizations we partner with on Comcast Cares Day. In 2012, over 6,600 Comcasters, their families and friends volunteered at 77 project sites across the State of Illinois. Since 2008, over 200 community organizations have been assisted.
Comcast is proud of our investments in technology and infrastructure, customer experience and in the community. The over 7,000 Comcasters who live and work in the State of Illinois look forward to continuing to provide our customers with the best products and the most customer-friendly and reliable service.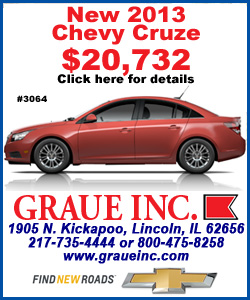 For your review and detailed below is the annual customer complaint report as required by state statute.
Type of Complaint
Billing, Charges, Refunds and Credits -- 14
Installation or Termination of Service -- 21
Quality of Service or Repair -- 7
Programming -- 0
Miscellaneous -- 0
Total Complaints -- 42
Please don't hesitate to contact me at (217) 527-2905 if you have any questions or need additional information.
Sincerely,
Libbie Stehn Tumulty
Government Affairs Manager
[LDN, with copy of Comcast letter]