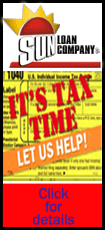 Using a 29-3 run during a furious comeback from down 16 points, the Railers captured a share of the Central State Eight title with a 48-39 win over the Lanphier Lions. The win, coupled with a Southeast win over Glenwood, left the Spartans and Railers tied atop the conference with 14-2 marks. However, at halftime, things were not looking quite as good.

"As you can imagine, halftime was not a fun time," the victorious Lincoln coach Neil Alexander said after the game. "I said my piece, but give credit to our assistants. They kept the guys' heads in it. I can't tell you how elated I am at the effort we gave tonight to get this win."

That halftime issue? The Railers (26-4) were down 32-18, and when Lanphier scored the first basket of the second half, the 16-point deficit was the largest amount by which Lincoln had trailed all season. But it was defense, defense and more defense that forced the Lions out of what had gotten them to the lead.

The physical battle, which is now on the list with other classic Lincoln-Lanphier games, was all Lanphier in the first half. Combine Lincoln getting good looks at the basket but being unable to convert with Lanphier's speed, quickness and hot shooting, and you would find Lincoln trailing by 10 at the end of the first quarter.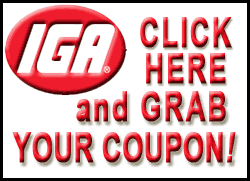 It didn't take long for the verbal sparring to begin. With Lanphier up 5-2 at the 5:00 mark, Lincoln's Max Cook drove the lane, scored the basket and was fouled. After the basket, Cook's enthusiasm was interpreted by the official as taunting and the junior was hit with a technical. Cook hit the free throw to tie the game at 5, but Lanphier freshman Xavier Bishop hit the free throws. Those shots started an 8-0 run for the Lions to go up 13-5.
The Lions' defense in the first quarter was smothering. It seemed there were two and three Lanphier players around the ball with each pass, but those shot attempts we are used to seeing drop through just would not go down. Lincoln made only three of their 10 first-quarter shots, including coming up empty on their five 3-pointers.
Starting the second quarter down 17-7, the Railers tried to come back as Cook hit a jumper to pull Lincoln closer. A 3 from Lanphier was answered by a 3 from Cook, who scored 10 of Lincoln's first 12 points. A free throw and 3-pointer from Gavin Block got Lincoln within six at 22-16 and the pace of the game seemed to be settling down, back to a pace that is more Lincoln's style.
However, it was another run from the Lions, this one a 7-0 run, that pushed the Railers down 29-16. The run was fueled by Lanphier's highly touted guard Larry Austin Jr., whose ability to work in the lane was beating Lincoln, either by his shooting or finding teammates for easy shots near the basket.
The final two points of that run came on a dunk from Dwight Bolden. This time, it was Bolden's expressions with about a minute and half left in the second quarter that earned him a technical foul. Block hit both free throws, but Lanphier was able to finish off a solid first half as Bishop hit his third 3 of the night from the right wing, giving the Lions a 14-point cushion going into the locker room.
The shooting woes of the first half had the Railers hitting only 6 of 19 shots, while Lanphier made 12 of their 22 attempts. When Lanphier scored to start the second half, the 34-18 score looked like it might be a bit much for the Railers to recover from. I guess the guys in green didn't get that memo.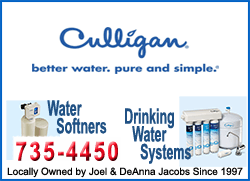 Block got the comeback started with a strong move down the lane and was fouled. Although he missed the free throw, it showed that this Railer team was not going to be intimidated and that the lane may be the place to be if a comeback was in the cards. Cook hit two baskets in a row as the lead was cut to 10. Edward Bowlby was heard from for the first time as he hit a 3 to pull Lincoln to within 34-27.
For just a moment, Lanphier (15-11) was able to stem Lincoln's run by scoring a basket, only to see senior Will Podbelsek score on a baseline drive followed by another 3 from Bowlby. And, it was Bowlby one more time, getting one off the glass from the baseline to amazingly bring Lincoln back to down just two as time expired at the end of the third quarter.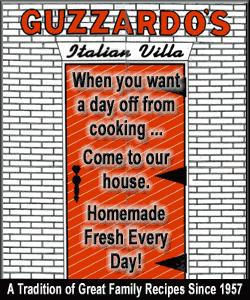 The full-throttle explosion continued to start the fourth as Bowlby scored again, this one at the 7:05 mark to tie the game at 36, something that may have seemed impossible early in the second half.
All the drama and intrigue had set the stage for the unlikeliest of heroes in the most unexpected manner. With 5:28 left on the Lober-Nika Gymnasium clock, junior Joey Olden, without hesitation, drained a 3-pointer to give the Railers their first lead of the night at 39-36. Well, if one is good, then two must be better, and Olden delivered a second from long range to stretch the Lincoln lead to six.
"I'm so happy for Joey. With what he's been through this year," Alexander said, "he really stepped up big when we needed it."
Bowlby continued his second-half run with another basket as the Lions looked for any answer as to what had happened. What happened?? The Railers had just finished off a 26-2 run with Bowlby scoring 12 of his points over a 20-point span.
After a Lion free throw, it was to the free-throw line for Lincoln, and the Railers converted 4 of 7 attempts to close out one of the more exciting games in quite a while, a 48-39 win.
The shooting difficulties seemed to hover around the same basket as Lanphier struggled at the same goal as Lincoln had in the first half. The Lions shot a dismal 15 percent (3 of 20) in the second half, while Lincoln unpacked their shooting eye at halftime, connecting on 11 of 18 shots in the second half.
It was a comeback we'll be talking about for a long time, and this could be the type of contest that helps this team believe there is nothing they can't do. And with regionals beginning next week, there is no better time to think anything is possible.
Only five Railers hit the scorebook Friday night as Cook led the way with 17 points, with Bowlby joining him in double figures with 12. Block finished with eight as well as leading the team with nine rebounds and took at least four charges on the night. Olden stepped up with a big seven points, and Podbelsek scored four.
"I'm really, really proud of how they played ... not just one guy, but all of them," Alexander said.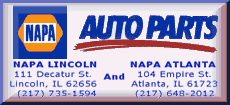 Now the attention turns to tournament play. One and done. It all starts Tuesday night at Bloomington High School as the Railers will take on either Bloomington Central Catholic or Decatur Eisenhower. Lincoln will play the winner of Monday's contest at 7:30 Tuesday night. A win would put them in Friday night's regional final, but one at a time.
The sophomores, as usual, got the night off to the right start with a 54-46 win.
A quick note of good wishes. I would hope all Railer Nation and LDN readers would keep big Railer fan Joel Vinson in their thoughts. Vinson underwent emergency surgery on Friday but communicated that he was out of recovery and doing well. To be honest, after I received word that he was out of recovery was just about the time the Railers started on their run in the second half. Man, Railer fans will do just about anything to help support their team. In all seriousness, get well soon, Joel.
___
LINCOLN (48)
Cook 6-11 4-5 17, Bowlby 5-10 0-0 12, Block 2-5 3-6 8, Olden 2-3 1-2 7, Podbelsek 2-5 0-0 4, Horchem 0-3 0-0 0, Krusz 0-0 0-0 0. Team 17-37 8-13 48. 3-point field goals 6-18 (Olden 2-2, Bowlby 2-6, Block 1-2, Cook 1-4, Podbelsek 0-1, Horchem 0-3). Rebounds 19 (Block 9).
LANPHIER (39)
Bishop 11, Tribbet 7, Austin 6, Bolden 5, Millican 4, Smith 4, Roberts 2. Team 15 3-5 39. 3-point field goals 6 (Bishop 3,Tribbet 2, Bolden). Rebounds 35.
Scoring by quarters:
Lincoln 7-11-16-14 48
Lanphier 17-15-4-3 39
[By JEFF BENJAMIN]
Jeff Benjamin's Railer basketball articles