While the final score may look like Mount Pulaski had an easy ride to victory lane, the game in fact was a hard-fought battle right down to the final minute.

In the first quarter the score bounced back and forth and ended with Jessica Awe hitting a 3 just before the buzzer to give the Lady Toppers a 10-9 lead.

However, a brutal second quarter saw Mount Pulaski being outscored 15-5. Going into halftime, the Lady Toppers found themselves losing 24-15.

But the Lady Toppers have been in these situations before, and coach Eric Leever usually finds a way to fire the girls up.

To open the third quarter Mount Pulaski went on a 10-3 run to prove to the crowd at Redbird Arena they might have been down, but they were definitely not out of this game. A key moment in the third quarter was Erika Leever's 3-pointer to tie the game at 28-28 with 1:52 left. Following a couple of baskets by Cowden-Herrick's all-stater Micah Jones, the score quickly became 32-28. Andrea Dickerson then nailed a 3 with 12 seconds left in the third to bring the Lady Toppers within a point, 32-31.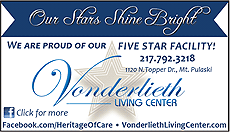 As the fourth quarter opened, about a minute and half of missed baskets by both teams went by until Awe finally sank two free throws and gave Mount Pulaski the lead at 33-32. Next there was a quick steal by Awe and a nice pass to Dickerson, who laid it in for a two-point bucket, giving Mount Pulaski a 35-32 lead. Leever would follow the next possession with a huge 3 at 4:30, extending the lead to 38-32.
Mount Pulaski could not get too comfortable yet as Cowden-Herrick continued to score, and with a couple of free throws from Jones, the Lady Topper lead shrank to 38-37. With the pressure on, Dickerson hit a jumper in the lane at 2:26, and once again the Lady Toppers pulled away, making it 40-37. Following a missed shot by the Hornets, Awe would rebound and go all the way down the court for two and the foul.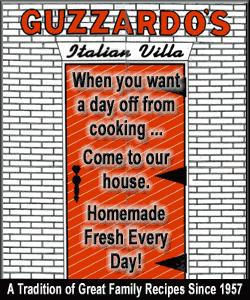 Mount Pulaski was now up 42-37 and able to stall the next possession to run a little time off the clock. Awe was then fouled again and bounced the first free throw in but missed the next. This allowed Kendra Willoughby to get the offensive board and quickly put the ball back in the basket for two. This key play would give Mount Pulaski their biggest lead of the game at 45-37 with 1:10 left to play.
Following a basket by Micah Jones, the Hornets would quickly foul Dickerson, who sank both her free throws. Score 47-39 Mount Pulaski. Once again Jones drove through the lane to put two more points on the board, but this time they would foul Awe, who also sank her free throws. Final score 49-41 Mount Pulaski.
Despite Jones' valiant effort the entire game, her 26 points and 21 rebounds did not faze the Lady Toppers.
Leading the way in scoring for Mount Pulaski were Dickerson with 18 points, Awe with 15 points, and Leever and Willoughby with eight points each.
Mount Pulaski (29-4) will play for its first-ever girls basketball state championship Saturday at 2 p.m. against the defending state champions, Aquin (30-3).
Note: Mount Pulaski is listed as a co-op with Hartsburg-Emden, while Cowden-Herrick is a co-op with Beecher City.
[By CADY LOWERY]