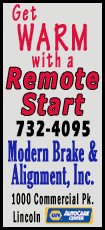 Pieces from the Lois Jett Historical Costume Collection will be on display at the mansion from March 2 to March 15. Admission is free.

The Jett Collection contains over 2,000 garments and accessories for men, women and children. It was started in 1962 by Lois Jett, a member of the apparel merchandising and design faculty at Illinois State University. She began with only three articles of clothing and built up the collection to help teach students everything from construction techniques to fiber types to fashion history.

The exhibit at the David Davis Mansion kicks off with a fundraising event for the Dr. Tricia Widener-Johnson Scholarship Fund. About 30 pieces from the Jett Collection will be on display, each accompanied by a student who will explain the history and design details of the pieces. There will also be hors d'oeuvres and a cash bar.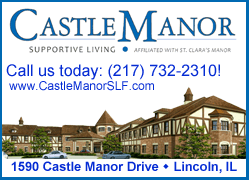 The scholarship fund was named for Dr. Tricia Johnson, a faculty member in the apparel merchandising and design sequence at ISU. She died suddenly at age 36, leaving a husband and three sons. Johnson was very passionate about her work with the Jett Collection.
Tickets to the fundraiser are $16 in advance or $20 at the door. They can be purchased at the Davis Mansion and at several Bloomington-Normal businesses.
The 36-room Davis Mansion was built between 1870 and 1872. Davis was an Illinois legislator and then a circuit judge during Abraham Lincoln's last years as a circuit attorney. The two men became close friends, and Davis served as Lincoln's manager at the Republican nominating convention in 1860. Two years later, Lincoln appointed him to the U.S. Supreme Court.
The David Davis Mansion State Historic Site is operated by the Illinois Historic Preservation Agency. It is located at 1000 Monroe Drive, Bloomington, and is open Wednesday through Sunday 9-5, with each day's final tour starting at 4.
___
[Text from file received from the Illinois Historic Preservation Agency]