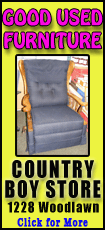 (Copy of questionnaire responses)

How Many Employees: 7

How long have you been a Chamber member?
1 year

I joined the Chamber because…
We wanted to promote our business and be a part of the Lincoln/Logan County business picture

Why did you decide to invest in Logan County?
We have always liked the Lincoln and Logan County area and believe in its future growth

What products and services do you offer to Logan County?
Catering and fine & casual dining

What does the future of your business look like?
Very good, business is improving steadily
Five "Did you know" Facts about Mr. Lincoln's
1. We are located within the Elks Country Club

2. We are "open to the public"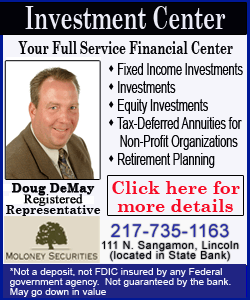 3. We have been in the catering and restaurant business nearly 40 years

4. Ted Lowers developed Ted's Garage in Clinton

5. Chas Johnson's family is all Lincoln natives with year experience in the Lincoln restaurant scene. His parents, Lou & Bev Johnson successfully operated the Tropics for many years.
Contact person: Ted Lowers & Chas Johnson, phone 217-519-2069
[Text copied from file received from the Lincoln/Logan County Chamber of Commerce]