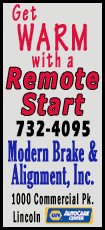 Today's highlight in history:
On Feb. 25, 1913, the 16th Amendment to the U.S. Constitution, giving Congress the power to levy and collect income taxes, was declared in effect by Secretary of State Philander Chase Knox.
On this date:
In 1836, inventor Samuel Colt patented his revolver.
In 1862, Nashville, Tenn., became the first Confederate state capital to be occupied by the North during the Civil War.
In 1901, United States Steel Corp. was incorporated by J.P. Morgan.
In 1913, character actor Jim Backus, who played Thurston Howell III on "Gilligan's Island" and voiced the cartoon character Mr. Magoo, was born in Cleveland.
In 1922, French serial killer Henri Landru, convicted of murdering 10 women and the son of one of them, was executed in Versailles (vehr-SY').
In 1943, Allied troops reoccupied the Kasserine Pass after clashing with German troops during World War II.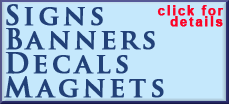 In 1950, "Your Show of Shows," starring Sid Caesar, Imogene Coca, Carl Reiner and Howard Morris, debuted on NBC-TV.
In 1963, the U.S. Supreme Court, in Edwards v. South Carolina, upheld 8-1 the right of civil rights demonstrators to peacefully protest outside the South Carolina State House.
In 1973, the Stephen Sondheim musical "A Little Night Music" opened at Broadway's Shubert Theater.
In 1983, playwright Tennessee Williams was found dead in his New York hotel suite; he was 71.
In 1986, President Ferdinand Marcos fled the Philippines after 20 years of rule in the wake of a tainted election; Corazon Aquino assumed the presidency.
In 1991, during the Persian Gulf War, 28 Americans were killed when an Iraqi Scud missile hit a U.S. barracks in Dhahran, Saudi Arabia.
Ten years ago: Chief U.N. weapons inspector Hans Blix said Iraq was showing new signs of real cooperation, but President George W. Bush was dismissive, predicting Saddam Hussein would try to "fool the world one more time." Roh Moo-hyun became South Korea's new president.