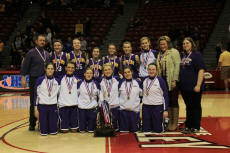 Front row: Andrea Dickerson, Erika Leever, Jessica Awe, Kendra Willoughby, Emily Johnston and Whitney Nichols
Back row: Coach Eric Leever, Julia Beccue, Ashton Wakeman, Caroline Huff, Alec Hayes, Breanna Rentmeister, Lily Pickett, assistant.coach Kristin Rucks and manager Molly Williams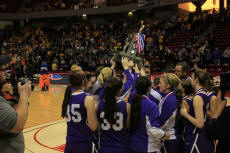 Saturday afternoon when the last buzzer rang, the Mount Pulaski Lady Toppers had done what no other Topper team has done -- made it to state finals -- and performed outstandingly.

It was a rough game, beginning to end. The Toppers played well, they played hard, they gave it their all.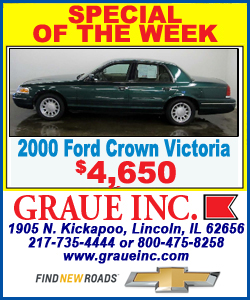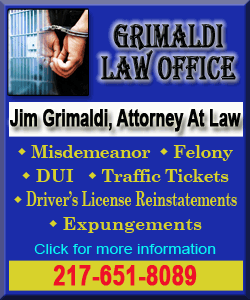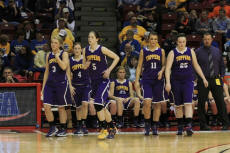 Game time! The starters take the court at Redbird Arena Saturday afternoon.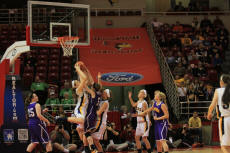 Mount Pulaski senior Andrea Dickerson is stopped by Aquin's Sophie Brunner on the way to the basket.

Each and every Lady Topper tried to stop Freeport Aquin's 6-foot-1 senior Sophie Brunner in the championship game Saturday.