Instead, the Lynx got a reminder of just how painful losing can be.

Lincoln College came up one point short in a dramatic 73-72 overtime loss to the visiting Blazers.

The game's outcome wasn't decided until the final seconds of overtime.

With 30 seconds left, Lynx guard Aaron Simpson knocked down a free throw to cut the Blazers' lead to 70-69. On the ensuing possession, Blazers guard Brad Hamilton fired an errant pass downcourt that was recovered by LC's JoVaughn Gaines. In transition, Gaines found an open Simpson, who swished a go-ahead 3-pointer that gave the Lynx a 72-70 lead with 20 seconds to play, causing the home fans in Jack Nut Arena to erupt in celebration.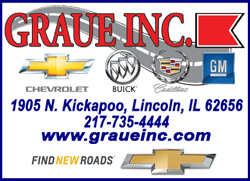 But, in the midst of the cheers, Blazers guard Bryan Betts advanced the ball upcourt. After driving the lane, Betts kicked the ball out to teammate James Lane, who sank an uncontested 3-pointer from the top of the 3-point arc.
After a timeout, the Lynx got the ball into Simpson's hands in a one-and-one situation. After a crossover dribble, Simpson shot-faked to draw a defender's contact and a foul. But, no contact was ever made and Simpson's shot attempt fell well short as the buzzer sounded.
Simpson's missed attempt was the second chance the Lynx had to win the game at the buzzer. At the end of regulation, LC sophomore guard Desmond Rush drove to the basket in the final seconds, but his contested lay-in attempt just missed and the game went into overtime.
The Lynx overcame a 37-25 deficit in the second half to force overtime.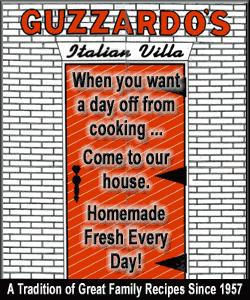 Simpson led LC with 27 points on 9-of-21 shooting from the field. The Lynx also got 22 points from Andrew Jordan and 14 points from Gaines.
The loss dropped the Lynx record to 17-11 on the season.
The men's team hosts their final home game of the season on Wednesday, taking on Rend Lake Community College at 7:30 p.m.
Second-half scoring issues doom Lady Lynx
The Lincoln College women's basketball team dropped their final home game of the season, losing to John Wood Community College 61-42.
After trailing 31-29 at halftime, the Lady Lynx struggled mightily on offense in the second half, shooting just 4 of 23 from the field.
LC was led in scoring by LCHS graduate Edraniel Tookes, who finished with 10 points while also adding eight rebounds. Cassidy Jennings pitched in nine points for the Lady Lynx.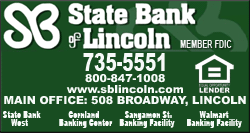 The loss dropped LC's record to an even 14-14 mark on the season.
[By JUSTIN TIERNEY]
Lincoln College men's basketball