I'd say mission accomplished!

The Lady Toppers knew Saturday was going to be a tough game going up against the defending state champs, Freeport Aquin. This group of girls, though, loves a challenge, especially 5-foot-3 senior all-stater Jessica Awe. Awe came out firing from the start in Saturday's championship game. She set an IHSA record by sinking four 3s in the first quarter and nearly single-handedly gave Mount Pulaski the 14-7 lead.

Freeport Aquin's all-stater Sophie Brunner took over for the second quarter, scoring 10 points including the buzzer-beater to give the Bulldogs the 25-21 halftime lead.

At this point a four-point deficit for Mount Pulaski certainly did not have its fans worried. After overcoming a nine-point deficit at halftime in the semifinal game on Friday versus Cowden-Herrick, the fans knew this lead was not insurmountable.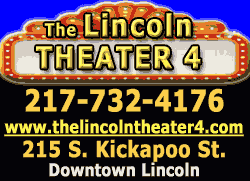 What Mount Pulaski did not know, though, was just how much of a force Arizona State-bound Brunner would be in that second half. Brunner scored 21 points and pulled down five rebounds alone in the final two quarters of the game.
Mount Pulaski kept on fighting, even though Freeport Aquin shut down Awe in the third quarter. Seniors Kendra Willoughby and Erika Leever stepped up to score all 11 points for the Lady Toppers in the third quarter.
Down 38-32 to start the fourth quarter, Mount Pulaski needed some way to figure out how to stop Brunner, though it was like climbing up an icy slope. Awe and company did all they could do. With 3:40 left in the game, Mount Pulaski was just a 3 away from getting to the top of that slope.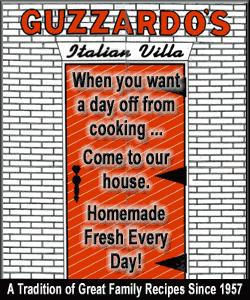 But a layup, followed by a jumper, followed by a free throw, all by Brunner, would not allow Mount Pulaski to do so. And so began the slide downward. It happened so quickly, that with 1:03 left in the game, Mount Pulaski trailed 51-44. Still enough time for Brunner to score a couple more baskets and finish with a game-high 33 points.
Coach Leever would then pull his starters in the final seconds so the crowd could give them the standing ovation they rightfully earned.
Final score: Freeport Aquin over Mount Pulaski 55-46.
Even though the score shows otherwise, the entire weekend was a win-win situation for the Lady Toppers. History had been made.
Now, where do we hang the banner? Oh, and we are going to need another trophy case.
Final stats for the Lady Toppers on Saturday:
Jessica Awe: 19 points

Erika Leever: 11 points

Kendra Willoughby: 6 points

Andrea Dickerson: 5 points

Whitney Nichols: 3 points

Emily Johnston: 2 points
[By CADY LOWERY]