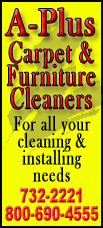 Corn
The state average corn yield was 105 bushels per acre. Logan County averaged 96.5, Sangamon 131.3, Menard 97.4, DeWitt 134.4, Macon 102.8, Mason 110.2, Tazewell 133.4 and McLean 109.5.
The top counties in the state were Mercer with 180.1, Warren at 164.9, Henderson with 162.6, Peoria at 161.9 and Knox with 160.8. The top producing county for total production was Bureau with 44,430,000 bushels of corn produced.
The Logan County yield decreased significantly from the 2011 yield of 173.4. The record yield for Logan County is the 197-bushel-per-acre yield achieved in 2007. The corn yield for Logan County was very similar to the 1983 yield of 96 bushels per acre, but exceeded the 1988 yield of 71 bushels per acre.
The combination of drought and high temperatures took a toll on yields throughout the state, with the East Southeast reporting district showing an average of 42.9 for corn and the Southwest reporting district having a 49.6-bushel average.
The 10-year Logan County corn average is now 169.1 bushels per acre. The 10-year averages for Sangamon and Menard counties were 175.3 and 168.2 respectively.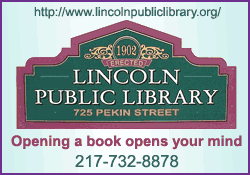 Soybeans
For soybeans, the state average yield was 43 bushels per acre. Logan County averaged 47.3, Sangamon 49.5, Menard 41.1, DeWitt 55.6, Macon 44.8, Mason 36.8, Tazewell 51.5 and McLean 52.3.
The top counties in the state were Carroll with 59.0, Mercer at 56.1, Henderson with 55.9, Christian at 55.8 and DeWitt with 55.6. The top producing county for total bushels of production was once again McLean with 14,701,000.
The Logan County yield of 47.3 was off the record of 57.6 established in 2010. Late-season rains from Hurricane Isaac produced moderate soybean yields. Ten-year averages were Logan with 51.3, Sangamon at 53.5 and Menard with 48.1.
More information
Crop information on all counties is available from the source files at the National Agricultural Statistics Service at http://www.nass.usda.gov/
Statistics_by_State/Illinois/Publications/
County_Estimates/2012main.htm.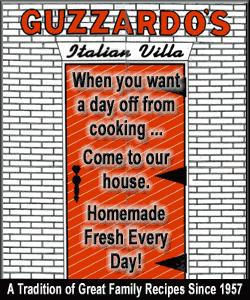 | | | |
| --- | --- | --- |
| County | Corn | Soybeans |
| Logan | 96.5 | 47.3 |
| Sangamon | 131.3 | 49.5 |
| Menard | 97.4 | 41.1 |
| Mason | 110.2 | 36.8 |
| Tazewell | 133.4 | 51.5 |
| McLean | 109.5 | 52.3 |
| DeWitt | 134.4 | 55.6 |
| Macon | 102.8 | 44.8 |
| State average | 105 | 43 |
10 years of corn yields
| | | | |
| --- | --- | --- | --- |
| Year | Logan | Menard | Sangamon |
| 2012 | 96.5 | 97.4 | 131.3 |
| 2011 | 173.4 | 169.4 | 165.7 |
| 2010 | 155.7 | 145.6 | 154.5 |
| 2009 | 188 | 190 | 189 |
| 2008 | 188 | 198 | 184 |
| 2007 | 197 | 199 | 199 |
| 2006 | 171 | 166 | 174 |
| 2005 | 144 | 132 | 169 |
| 2004 | 188 | 191 | 192 |
| 2003 | 189 | 194 | 194 |
| 10-year average | 169.1 | 168.2 | 175.3 |
10 years of soybean yields
| | | | |
| --- | --- | --- | --- |
| Year | Logan | Menard | Sangamon |
| 2012 | 47.3 | 41.1 | 49.5 |
| 2011 | 54.6 | 50.7 | 55.5 |
| 2010 | 57.6 | 54.2 | 60.4 |
| 2009 | 51 | 50 | 53 |
| 2008 | 50 | 48 | 57 |
| 2007 | 50 | 46 | 51 |
| 2006 | 52 | 49 | 54 |
| 2005 | 53 | 46 | 53 |
| 2004 | 56 | 52 | 54 |
| 2003 | 41 | 44 | 48 |
| 10-year average | 51.3 | 48.1 | 53.5 |
[By JOHN FULTON, University of Illinois Extension]