Bernanke will give his semiannual report to the Senate Banking Committee on Tuesday and the House Financial Services Committee on Wednesday.
Lawmakers will likely question the chairman about the future of the Fed's bond buying program, his view of the economy and his concerns about the budget impasse between Congress and the Obama administration.
Here are some issues Bernanke will likely face and his possible responses:
Q: The Federal Reserve announced in December that it planned to buy Treasurys and mortgage bonds at a rate of $85 billion a month. It's said it plans to keep buying bonds until the job market improves "substantially." But the minutes of the Fed's January meeting showed that several officials worried that the bond purchases could eventually escalate inflation, unsettle investors or cause the Fed to absorb losses once it begins selling its investments. There's clearly division within the Fed's policy committee. Can you explain the Fed's thinking?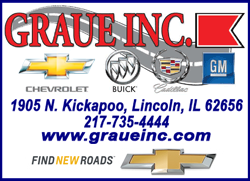 A: Bernanke said at a global finance meeting this month that the U.S. economy was recovering. But he added that with unemployment at 7.9 percent, "we are still far from healthy, vibrant conditions." That was seen as a sign that he's still comfortable with the pace of the bond purchases. Still, Bernanke might address the worries of some Fed policymakers. If he signals agreement with them, it could suggest that the Fed may scale back its purchases from $85 billion a month sometime this year. Many analysts think he won't dismiss the concerns but will seek to minimize them. For example, he may say there's no evidence inflation is getting out of hand. He's also likely to repeat that in determining the size of future bond purchases, the Fed will balance the benefits of further purchases against the risks. The bond purchases are intended to keep long-term interest rates low and encourage borrowing and spending.
Q: How long will the Fed keep its key short-term rate at a record low? Its target for the federal funds rate, which helps determine many consumer and business loan rates, has been near zero since December 2008.
A: At its December meeting, the Fed for the first time linked future rate increases to unemployment. It said it planned to keep the funds rate near zero until unemployment falls below 6.5 percent, as long as inflation expectations remain below 2.5 percent. Based on most forecasts, that would mean the Fed wouldn't start raising short-term rates until late 2015. Bernanke will likely explain the reasoning behind dropping a calendar date target and instead linking future rate increases to the economy's health. He has said that such a link gives the Fed more flexibility: It doesn't have to keep changing the target date for any future rate increase.