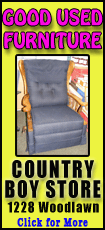 It's the first verdict in about 4,000 lawsuits filed against the giant health products maker based in New Brunswick, N.J. At least one plaintiff has won a lawsuit against one of the other 30-plus makers of the once-popular implants, used to lift sagging pelvic organs back into place.
The state Superior Court jury in Atlantic City awarded the compensatory damages to Linda Gross, 47, of Watertown, S.D. Her attorney said pain and other complications caused by the implant forced the former hospital hospice nurse to stop working shortly after her surgery in 2006.
The trial is to begin a second phase on Tuesday, in which the jury will consider whether to also award punitive damages. Under New Jersey law, punitive damages of up to five times the compensatory damage amount are allowed, according to the woman's legal team.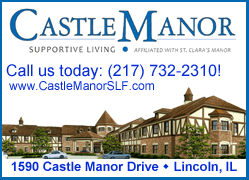 Sheri Woodruff, spokeswoman for J&J's Ethicon Surgical Care subsidiary, noted the jury did not rule against the company on all counts.
The jurors rejected a claim that J&J's former Prolift vaginal mesh implant was designed defectively. Johnson & Johnson launched Prolift in 2005 and stopped selling it last year amid mounting lawsuits.
"While we are always concerned when a patient experiences medical conditions like those suffered by the plaintiff, all surgeries for pelvic organ prolapse present risks of complications," Woodruff said in a statement.
Prolapse occurs when a pelvic organ -- the bladder, uterus, vagina, bowel or rectum -- droops as muscles weaken due to childbirth, aging, obesity or other factors. That can cause painful intercourse, lower backache, constipation or stress incontinence, meaning bladder leakage usually triggered by coughing, sneezing, lifting heavy objects or exercise.
Mesh implants, made of a porous synthetic or biologic material, are implanted and tied to ligaments or bone to serve as a sort of sling to lift and support the organ involved.
Introduced more than a decade ago, they were touted as a safer, easier alternative to hysterectomy or other surgery. Hundreds of thousands of women had them implanted.