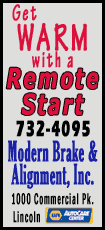 An automotive testing laboratory in Virginia asked for the investigation on Jan. 30, after it evaluated a 2005 Prius owned by a client, the National Highway Traffic Safety Administration said Monday in documents posted on its website.
The probe could affect about 561,000 of the gas-electric hybrids from the 2004 through 2009 model years.
Automotive Systems Analysis of Reston, Va., said in a petition that the upper steering shaft on the client's car failed and came loose from the electric power assist steering column. The laboratory said that the upper steering shaft wasn't installed properly, causing the metal to fail.
"Had such a defect manifested itself under highway speed conditions, significant and severe injuries may have ensued to the driver and occupants of the Prius and quite possibly to other vehicles and occupants," the petition said.
NHTSA's documents said the lone complaint about the problem came from the car's owner, a man from San Diego, Calif. He told NHTSA in 2011 that he heard a snapping sound from the steering wheel while he tried to park his Prius while traveling about 5 mph. The steering wheel became loose and he couldn't steer the car, the complaint said.
Automotive Systems Analysis said in its petition that the problem was complementary to, but different from one addressed in a November 2012 recall of 669,705 Priuses in the U.S. from the same model years. In that recall, the lower steering shaft was affected, according to the petition.
Toyota spokesman Brian Lyons said in an e-mail that the company is cooperating with NHSTA.
An investigation can lead to a recall, but so far that hasn't happened.
The request for an investigation adds to a growing list of safety-related problems for Toyota, the world's top-selling automaker.