The results are a sign that people are beginning to feel better about spending money on their homes as the housing market slowly recovers. Analysts will be watching Lowe's larger rival Home Depot's earnings report on Tuesday to see if its results show a similar story.
Lowe's CEO Robert Niblock said the company is seeing a pickup in spending even in areas of the country hit hardest by the housing slump, like Florida, Arizona and California.
"Rising home values have given homeowners additional confidence in spending on their homes," Niblock said in an interview with The Associated Press.
Lowe's net income fell 11 percent from last year's quarter, which included an extra week of revenue. Its earnings forecast for the year was below expectations but its revenue projection beat the consensus.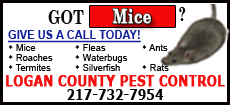 Mooresville, N.C.-based Lowe's has revamped its pricing structure, offering what it says are permanent low prices on many items across the store instead of fleeting discounts. It has also focused on hiring more workers and improving its inventory. In January it said it planned to hire 45,000 seasonal workers ahead of its busy spring season and add 9,000 part time employees on a permanent basis.
In a call with analysts, Chief Customer Officer Greg Bridgeford said the pricing strategy helped spur strong sales of cabinets and countertops, tools and outdoor power equipment.
During the quarter, the number of transactions fell 6.9 percent, mainly due to the extra week in the quarter a year ago. But average ticket rose 2.1 percent to $62.37.
Lowe's net income totaled $288 million, or 26 cents per share, for the three months ended Feb. 1. That's down from $322 million, or 26 cents per share, a year ago. Analysts expected 23 cents per share, according to FactSet.
There were 11 percent fewer shares outstanding in the latest quarter than a year ago. That increases the value of each share. An extra week in the quarter last year had boosted year-ago earnings by 5 cents per share.