The National Transportation Safety Board report described the Feb. 10 accident that killed all three people aboard, but it drew no conclusions on what caused the Bell 206B JetRanger to go down on a remote film production ranch in the rugged Acton area of northern Los Angeles County.
The helicopter was being used for scenes in which an actor dropped a backpack to the ground from the hovering aircraft.
The production crew on the ground was not filming at the time, but there was a camera operator aboard and a GoPro camera pointed at an actor in the left front seat, the report said. The recording devices were sent to NTSB headquarters for examination.
"Dark night visual meteorological conditions prevailed," the report said.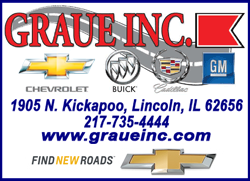 The untitled, military-themed TV program was being produced by Eyeworks USA for Discovery Channel, the channel confirmed previously in a statement that said it was cooperating with authorities. The NTSB said Eyeworks contracted with Orbic Air, a helicopter services company, and the pilot filed paperwork with the Federal Aviation Administration under his own company, Crossbow Helicopters.
The report said the pilot and members of the production crew scouted the location a few weeks earlier and discussed maneuvers and what equipment they needed. Two scenes were necessary, with two different actors at two separate locations.
The helicopter left its base at Los Angeles' Van Nuys Airport, about 30 miles southwest of Acton, at 4:45 p.m. Feb. 9, with about 55 gallons of fuel aboard and 10 extra gallons in plastic containers, according to the report. After arriving at the shooting location, the pilot gave a safety briefing to production crew members and removed the fuel containers and left side doors.