"This federal approval represents a major step forward for our efforts to transform Illinois' Medicaid system from a program that simply pays medical bills, to a wellness system," said Gov. Pat Quinn. "By aligning these two programs, we will provide seamless, coordinated care and create an incentive for health care providers to do a better job of keeping people healthy and treating them when they become sick."

Illinois is only the fourth state to launch a financial alignment demonstration with CMS to coordinate care delivery across primary, acute, behavioral health, prescription drug, and long-term supports and services, to better serve Medicare-Medicaid enrollees. The MMAI project is a key component in the state's efforts to move half of Illinois' Medicaid clients into care coordination by 2015.

"We are pleased to be among a select few states to gain approval from federal CMS for our plan to provide more coordinated care to some of our state's most fragile citizens," said HFS Director Julie Hamos. "It is critical to make sure that Medicare and Medicaid are working together in concert, and this joint initiative will provide better care and achieve better outcomes while lowering costs for a segment of the population who need the most care."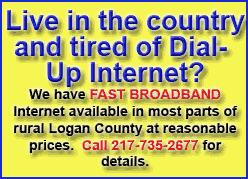 "The partnership with Illinois will help beneficiaries receive better, more coordinated care and will improve health outcomes," said acting CMS Administrator Marilyn Tavenner on Friday. "Today's announcement demonstrates the state's commitment to improving health care for Illinois seniors and people with disabilities."
Under the MMAI, the state and CMS will enter into three-way contracts with health plans that will be responsible for the provision of all Medicare and Medicaid services afforded to individuals eligible for both programs. The state estimates that more than 135,000 seniors and adults with disabilities will be eligible for care under the MMAI program. Dual-eligibles account for a high proportion of spending in Medicaid. In 2010, for example, dual-eligibles made up approximately 9 percent of the population and 27 percent of the costs of the program.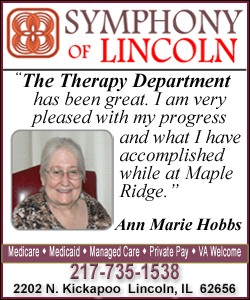 In November 2011, the state announced that the following six entities will serve MMAI clients in the greater Chicago area: Aetna Better Health, IlliniCare Health Plan (Centene), Meridian Health Plan of Illinois, HealthSpring of Tennessee Inc. d/b/a HealthSpring of Illinois, Humana Health Plan Inc., and Health Care Service Corp. d/b/a Blue Cross/Blue Shield of Illinois.
The clients in central Illinois -- consisting of Knox, Peoria, Tazewell, McLean, Logan, DeWitt, Sangamon, Macon, Christian, Piatt, Champaign, Vermilion, Ford, Menard and Stark counties -- will be served by Molina Healthcare of Illinois and Health Alliance.
The MMAI is one of several initiatives the state is employing to meet the requirements of the state's 2011 Medicaid reform law to enroll 50 percent of clients into care coordination. The goal is to redesign the health care delivery system so that it is more patient-centered, with a focus on improved health outcomes and evidence-based treatments, enhanced patient access and patient safety.
For more information about the MMAI, go to http://www2.illinois.gov/hfs/
PublicInvolvement/cc/Pages/default.aspx.
For more information about and to access the MMAI Memorandum of Understanding between CMS and Illinois, go to http://www.cms.gov/
apps/media/press/factsheet.asp?Counter=4547.
For more information about the Care Coordination Innovations Project, go to http://www2.illinois.gov/
hfs/PublicInvolvement/cc/Pages/default.aspx.
[Text from Illinois Department of Healthcare and Family Services file received from the Illinois Office of Communication and Information]