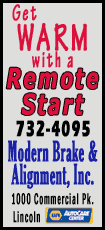 Robert Smith, of Westbrook, has been cited by police twice in the past year after businesses complained. He pleaded guilty last summer and reached a deal with the city in which he can keep whistling as long as he's moving.
Smith maintains that his whistling -- audible a block away -- is protected free speech and usually brings smiles.
"God is showing me what I'm doing is OK," he told The Portland Press Herald (http://bit.ly/15e6AEN). "He shows me every day with laughter."
But downtown businesses have complained about the 32-year-old Smith's never-ending noise-making.
Janis Beitzer, of the Portland Downtown District, understands why some business owners are upset.
"Just like if somebody plays an instrument in front of your business or has the radio on constantly, it's irritating," Beitzer said.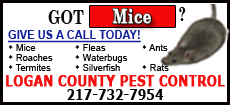 Smith said he works a construction job during the summer, but when he's not working he usually takes a bus into Portland and walks downtown streets from about 9 a.m. to 5 p.m., wearing a baseball cap, wraparound sunglasses and a backpack while listening to classic rock and oldies through his headphones.
As he walks the streets, some people laugh and smile. But others scowl or roll their eyes in disgust, making rude comments after passing by.