Today's highlight in history:
On Feb. 26, 1993, a truck bomb built by terrorists exploded in the parking garage of New York's World Trade Center, killing six people and injuring more than 1,000 others.
On this date:
In 1815, Napoleon Bonaparte escaped from exile on the Island of Elba.
In 1870, an experimental air-driven subway, the Beach Pneumatic Transit, opened in New York City for public demonstrations.
In 1913, "Brillo," described as an "aluminum-cleanser," was registered for trademark by Philip J. Brady of New York (the trademark was issued in Sept. 1913).
In 1919, President Woodrow Wilson signed a measure establishing Grand Canyon National Park in Arizona.
In 1929, President Calvin Coolidge signed a measure establishing Grand Teton National Park in Wyoming.
In 1940, the United States Air Defense Command was created.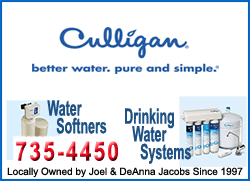 In 1945, authorities ordered a midnight curfew at night clubs, bars and other places of entertainment across the nation.
In 1952, Prime Minister Winston Churchill announced that Britain had developed its own atomic bomb.
In 1962, after becoming the first American to orbit the Earth, astronaut John Glenn told a joint meeting of Congress, "Exploration and the pursuit of knowledge have always paid dividends in the long run."
In 1970, National Public Radio was incorporated.
In 1987, the Tower Commission, which had probed the Iran-Contra affair, issued its report, which rebuked President Ronald Reagan for failing to control his national security staff.
In 1998, a jury in Amarillo, Texas, rejected an $11 million lawsuit brought by Texas cattlemen who blamed Oprah Winfrey's talk show for a price fall after a segment on food safety that included a discussion about mad-cow disease.
Ten years ago: President George W. Bush, offering new justification for war in Iraq, told a think tank that "ending this direct and growing threat" from Saddam Hussein would pave the way for peace in the Middle East and encourage democracy throughout the Arab world. In a victory for abortion foes, the Supreme Court ruled 8-1 that federal racketeering and extortion laws had been wrongly used to try to stop blockades, harassment and violent protests outside clinics. A fire at the Greenwood Health Center in Hartford, Conn., killed 16 nursing home patients; a patient charged with setting the blaze was later ruled incompetent to stand trial.