The Jayhawks have responded with five straight victories, including Self's milestone win on Monday night.
Now the conference crown that seemed out of reach is Kansas' to lose.
Elijah Johnson scored a career-high 39 points -- including eight in the final 29 seconds of regulation and 12 in overtime -- and No. 6 Kansas rallied to beat Iowa State 108-96.
"I thought that when we lost those three in a row, we put ourselves in a situation where it was going to be very, very, very difficult because the toughest part of our schedule remained," Self said. "Our guys responded really well."
Travis Releford added 19 points for the Jayhawks (24-4, 12-3 Big 12), who snapped Iowa State's 22-game home winning streak and kept pace with No. 13 Kansas State -- which has already lost twice to Kansas -- atop the Big 12.
They have Johnson to thank for that.
He hit two 3s and then made two free throws with 4.9 seconds left in regulation to tie the game at 90-all. He and Releford buried 3s to put Kansas ahead 100-92 with 2:03 left in overtime, and Johnson drilled a 30-footer with 54 seconds left that deflated a sellout crowd.
"He was in attack mode. He just played great," Self said of Johnson. "He deserved a night like (Monday) because he does work hard and his attitude is so good. He was actually special."
The path to a share of a ninth straight Big 12 title is now clear for the Jayhawks, who lost to the Cowboys, TCU and Oklahoma before turning things around.
Kansas' remaining regular-season schedule; West Virginia and Texas Tech at home, Baylor on the road, doesn't appear that daunting as the Jayhawks go for at least a share of their ninth straight Big 12 title.
"We control our own destiny. So does K-State. Of course, this is a hard place to win, as evidenced by their long winning streak. If we take care of business at home, we know we'll at least have a chance to play, get a piece of it going to Baylor," Self said.
Korie Lucious scored 23 points and Tyrus McGee had 22 for the Cyclones (19-9, 9-6), who dropped their third overtime game in Big 12 play -- and their second straight at the hands of the Jayhawks.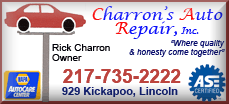 After the game a handful of fans in the student section hurled small plastic megaphones at the Jayhawks as they ran back to their locker room.
The anger seemed to be directed at Johnson's dunk with 2 seconds left in overtime and the game well in hand. Johnson opened the postgame press conference by apologizing to Iowa State coach Fred Hoiberg, saying he simply got caught up in the moment.
"I shouldn't have dunked that ball," Johnson said. "I should have dribbled it out."
For Iowa State, this loss was painfully similar to the one in Lawrence on Jan. 9.
Ben McLemore banked in a late 3 to force overtime in a game the Cyclones had controlled throughout. The Jayhawks prevailed, and though the Cyclones bounced back they certainly didn't forget their lost night in Lawrence.
But with March just around the corner, Iowa State and the rest of the league are chasing the Jayhawks -- again.
"Our guys battled. I've been saying that all year. Hopefully we have a lot of season left," Hoiberg said. "I love our guys. They're going to continue to fight back."
Self, who began his head coaching career at Oral Roberts, is 293-57 at Kansas. He tied former Temple legend John Chaney by reaching 500 victories in his first 662 games.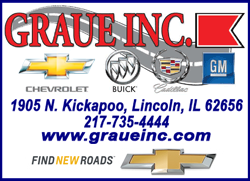 His milestone night got off to an interesting start, though.
Self was called for a rare technical foul for arguing a call less than 3 minutes into the game -- much to the delight of a raucous, sellout crowd decked out in bright gold.
Self said after the game that he wanted to draw it in order to fire up his team.
It worked -- as have many other moves on the journey to 500.
"I don't think it really means that much, to be honest. I'm glad we got it. It means I've been doing it for a while," Self said. "All I really care is if this team is having the best year possible."
[Associated Press; By LUKE MEREDITH]
Follow Luke Meredith on Twitter: http://twitter.com/LukeMeredithAP.
Copyright 2013 The Associated Press. All rights reserved. This material may not be published, broadcast, rewritten or redistributed.