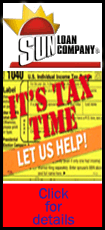 The cuts in defense spending, unemployment benefits and other programs could slow an already struggling economy. And they would leave unaddressed the biggest long-term threats to the government's finances -- rising bills for Medicare and Social Security.
Economists say there's a better way. Shrinking the federal debt doesn't have to mean either hurting the economy now or ignoring the spending burdens of the future.
Economists widely agree that policymakers should delay deep cuts such as the ones slated to take effect Friday until the economy has strengthened. But they say lawmakers should come up with a realistic long-term plan to fix the debt as soon as possible. The plan would raise revenue and promote economic efficiency by closing tax loopholes, and it would focus cuts on the health care spending that will rise relentlessly as the vast baby boom generation retires.
In the short term, though, what most worries economists is the threat of deep cuts this year.
The cutting set to start Friday is "haphazard, and cuts good programs and bad. It's not good budgeting practice," says Mark Zandi, chief economist at Moody's Analytics.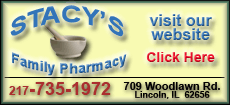 When a government spends more than it collects in taxes in a year, it runs an annual deficit. Every annual deficit adds to the accumulated federal debt.
For the United States, both numbers look bad. Annual deficits have exceeded $1 trillion the past four years. The federal debt has reached $11.7 trillion, not including money that federal agencies have borrowed from each other, including from the Social Security trust fund. If nothing is done about the long-term budgetary burdens, the debt will reach $19.9 trillion by 2023, according to the Congressional Budget Office.
Efforts to close the budget gap have been stymied by Republicans' refusal to accept new tax increases and Democrats' insistence that any spending cuts be matched by tax increases. Democrats are also reluctant to shrink spending on popular entitlement programs such as Medicare and Social Security.
In August 2011, President Barack Obama and congressional Republicans agreed to a setup that was supposed to force a compromise. If they couldn't reach a deal by Jan. 1, 2013 -- a deadline later extended to March 1 -- automatic spending cuts would kick in. The thinking: The cuts would be so painful to both sides that they'd come to an agreement. The ax would fall equally on a wide range of domestic programs the Democrats support -- from preschool programs for poor children to environmental protection -- and on defense spending that Republicans support.
It hasn't worked. The across-the-board cuts look more likely each passing day.
But economists say the automatic cuts are practically the worst way to attack the federal government's deficits and debt. Here's what they advise instead:
DON'T CUT NOW
The economy has yet to regain full strength more than 3 1/2 years after the Great Recession officially ended in June 2009. Growth has averaged 2.1 percent annually the past three years. That isn't strong enough to generate healthy job growth. Unemployment is stuck at a high 7.9 percent.

Cutbacks by state and local government have dragged down economic growth the past two years. Deep federal cuts now would worsen things. Macroeconomic Advisers predicts the automatic cuts would reduce economic growth this year to 2 percent from 2.6 percent, wipe out 700,000 jobs and keep unemployment at 7.4 percent or higher through 2014
"We're right on the edge of what the economy can digest" in spending cuts, Zandi says.
Only two of 31 economists surveyed last week by the Associated Press called for significant spending cuts now. The rest wanted to see deep cuts delayed.
Europe's experience shows that hasty budget cuts can be counterproductive when economies are weak. Despite slashing spending and raising taxes, Britain, Spain, Portugal and Italy have all seen their debt burdens rise. Their economies shrank because of the painful austerity measures, which meant their debts grew as a percentage of gross domestic product, or GDP, the broadest measure of economic activity.