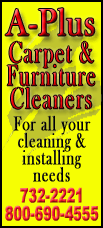 St. Louis-based Peabody, the world's biggest private-sector coal producer, said the Securities and Exchange Commission served the company with a subpoena last month requesting information and documents related to the fledgling Prairie State project.
Peabody, in the filing Monday, did not elaborate. It said only that it was cooperating and "believes that such other pending or threatened proceedings are likely to be resolved without a material adverse effect on its financial condition, results of operations or cash flows."
Peabody spokesman Vic Svec said in an emailed statement Tuesday that "we look forward to sharing information on what is a highly successful project."
SEC spokeswoman Christina D'Amico declined to publicly discuss the matter, citing the agency's policy on those investigations.
The Prairie State Energy Campus in Illinois' Washington County, located southeast of St. Louis, includes a 1,600-megawatt electricity generating plant and an adjacent coal mine. Its two electricity generators went online last year.
The project began more than a decade ago, but it was dogged by construction snags and escalating costs. Peabody owns roughly 5 percent of the campus, which the company developed with a consortium of other public power cooperatives in various states. The plant now serves 2.5 million households from Missouri to West Virginia.